Student Success Story
Intern Troubleshoots at D.C. Public Schools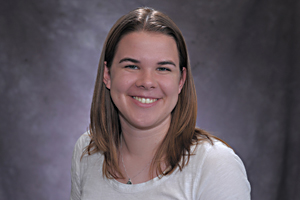 Do you believe D.C. public schools revolve around education initiatives alone? Think again. Jeanie Gordon '10 knows creative thinking is required to solve daily problems in the D.C. Chancellor's office.

As a member of the Critical Response Team for D.C. Public Schools, the College of Arts and Sciences student acted as one of the "information firefighters" responsible for quickly, efficiently, and accurately solving systemic issues that arose.

In charge of coordinating behind-the-scenes support for D.C. Public Schools, Jeanie addressed a number of unique problems such as: reassigning students after 23 public schools were closed this past summer, accurate and timely textbook deliveries, and information gathering to report on trends important to constituents.

The diversity of issues kept Jeanie on her toes and continually thinking outside the box for amenable solutions.

Despite the magnitude of information filtering and demand for rapid responses, Jeanie remained cool under pressure.

"Being ready to work while maintaining flexibility," Jeanie said, are the best skills an intern can have.