Student Success Story
Succeeding In The 'Real World' Of Broadcasting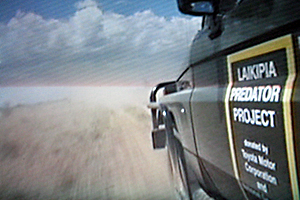 Jessica Leeser is the friend to phone when a pop culture question stands between you and that million dollar prize. This senior from Boston, Massachusetts turned her personal interests in pop culture into an academic and hopefully prosperous career.

As a communications major, Jessica knew DC presented multiple opportunities for her to succeed. However, it was not until her internship with the National Geographic Channel in fall of 2007 that she truly saw the potential for explosive growth in this media hub. Through her experiences at The National Geographic Channel, as a programming and scheduling intern, Jessica gained invaluable knowledge about the business side of broadcast television.

Although reading TV Guide daily might sound like a vacation for most college students, for Jessica, it's one of the more challenging aspects of her job. Not only does she study the daily TV listings, Jessica must also have a working knowledge of National Geographic's competitor's program line-up, ensure that correct information is listed for each program, and help in brainstorming episode title ideas.

The most challenging aspect of this internship was learning the intimate details of how a cable network functions; a lesson which will certainly serve her well as she pursues a career in broadcast television. This learning process is enforced by the relationship Jessica has with her internship supervisors: "I'm not simply a student... they want my opinions", Jessica says.

As she concludes her internship, Jessica will undoubtedly master commercial television scheduling and multitasking. Her goal by winter break was to name her own piece of pop culture: a National Geographic episode title. Keep an eye out for her name in the credits.