Student Success Story
Student Advocates Refugee Cause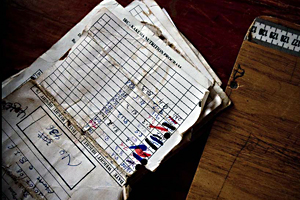 Katie Solitrin '11 is drawn to helping people around the world. 
Rather than wait for others to alleviate poverty, the School of International Service student took action beginning with an internship at the International Rescue Committee (IRC). 
As a communications and development intern for the non-profit agency, Solitrin led all fund-raising efforts during the fall quarter.

An international development major, she possesses a special interest in this field due to the IRC's close work in refugee assistance. Although her role currently consists of business and fund raising efforts, Solitrin has taken the reigns and thrived in self-management, which was an initial challenge for her.
An intimidating situation for almost any student, learning how to request contributions and funding from corporate leaders is something she quickly needed to master—and has.
Remembering fondly her freshman course Views from the 3rd World and how it helped her to understand this demographic, Solitrin understands that her work really does contribute to peoples' lives. By finding her voice in advocacy, she not only impacted the lives of others but helped raise awareness on issues related to neglected refugees.
"What I do really matters," she says. "I get to not only help people, but raise awareness for international development issues."