Student Success Story
TV Internship Translates To Skills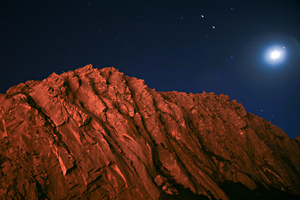 Do you ever wonder what the SAP button on your remote does?

Lindsay Joy '09 knows. In fact, she's partly responsible for getting the show broadcast in Spanish.
At National Geographic, Joy, a Spanish language and area studies major, translated programming scripts from English to Spanish. TV shows like the Dog Whisperer and Locked Up Abroad get combed over by Joy to ensure grammatical and stylistic integrity so that Spanish viewers can have the same experiences as English speaking viewers. 
You certainly wouldn't want to hear Cesar Milan (host of the Dog Whisperer) refer to one of the dogs he's training as a potato.
During her internship, Joy relied on her two semesters of experience as a student in Spain where she honed most of her Spanish skills. Additionally, her Career Center advisor instilled in her the confidence that she needed to succeed. 
"David Fletcher helped immensely," she said. "Not only did he help tune my resume and cover letter, but he truly wants you to succeed." 
And succeed she did. Joy was able to take the skills she learned in the classroom and apply them to her job.