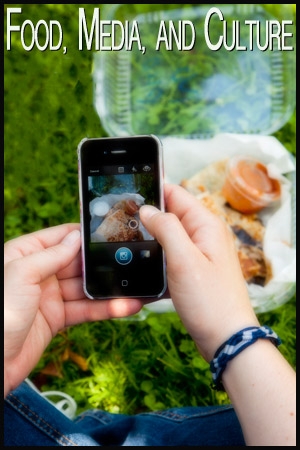 INTRODUCTION: FOODWAYS 2.0
By Baylen J. Linnekin
In just a few short years, social-media tools like Twitter, YouTube, Foodspotting, and Yelp have revolutionized many ways we buy, sell, cook, eat, share, discuss, and learn about food. Social media is a key feature of the interactive Internet — often called Web 2.0. (DiNucci). It allows users to sift, shape, and share news and ideas in ways meaningful to themselves and others. Social media's characterizing features are its ease of use; diffusion and functionality across technological platforms; asynchronicity; rapid and continued evolution; and ability to create and foster virtual and real communities.
In the language of the (inter)discipline of Food Studies, social media is a "technological fix" (in which scientific advances help ensure we can meet our future food needs) that enables an "anthropological fix" (in which we inculcate those advances, often seamlessly and rapidly, into our expectations, behaviors, and culture) (Belasco). These fixes are increasingly evident when it comes to social media and food. Social media has made possible mobile-food vending in areas (like Washington, D.C.) where it was previously difficult or illegal. Read More
Food Fights & Internet Wars
By Juliana Crum
Social media has revolutionized the landscape of food, allowing consumers to become more involved in the production, distribution, and consumption of food. In sharing information about food on the Internet and social media sites, consumers are arguably gaining more control over what they eat. The result is a democratization in food resources, which has also created problems for web users who are vulnerable to misinformation about food on social media. This paper will analyze the benefits and costs of using social media sites to distribute information about food and foodways. Read More
SANDWICHES WITH A SIDE OF #HASHTAGS:
TRANSFORMING SCHOOL NUTRITION
WITH SOCIAL MEDIA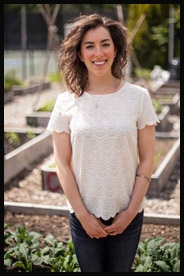 By Nicole Federica
This article explores how the Internet and social media sites have transformed American attitudes towards food and school nutrition. This essay more specifically examines how social media sites have treated issues of nutrition and school lunches that, in turn, have impacted food policies and businesses. Looking beyond whether students are choosing French fries or carrot sticks for lunch, this essay demonstrates how social media has played a critical role in the education and awareness of food and nutrition in this country. Read More
FROM TAVERN TALK TO PINTEREST PINS:
THE HISTORY OF FOOD & COMMUNITY IN AMERICA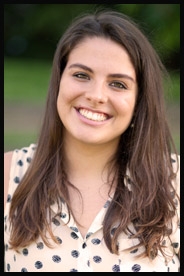 By Melanie Löff-Bird
This essay analyzes the history of American foodways and how communities have shared food knowledge over time. In examining the foodways of colonial settlers, women's groups in the long nineteenth century, and bloggers in the twenty-first century, this essay reveals how modern food-sharing habits are not as productive and beneficial as they once were. The author attributes this shift to the emergence of Web 2.0 social media sites that have diminished the motivation of online communities to actively engage in offline conversations about food. This essay ultimately advocates for more interactive social media sites that allow people to collaboratively share food-knowledge. Read More
FOOD TRUCKS AND FOLLIES: NAVIGATING WASHINGTON D.C.'S PROBLEMATIC FOOD TRUCK REGULATIONS IN THE NEW MILLENNIUM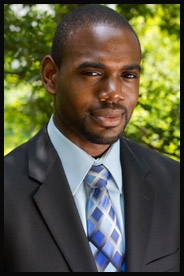 By Shamar Walters 
Washington D.C.'s food truck industry is vastly popular and has grown exponentially in a short period of time. Although it continues to grow, this market has been hindered by antiquated vending regulations that are unsuitable for modern food truck businesses. In an attempt to correct this issue, the city has proposed new regulations that have been met with both acceptance and criticism among food truck owners. This paper will detail food truck owners' concerns with city regulations and reveal the unique dynamic that exists between the city's legislators and the growing food truck industry. Read More
Food, Media, and Culture
An undergraduate e-journal of the American Studies Program at American University.

Editor: Katharina Vester
Managing Editor: Shana Klein
Issue Editor: Baylen J. Linnekin
Previous Issues

Katharina Vester & Loren Miller:
"A Welcome Note from the Editors"
Anina Heimann:
"Overt Masculinity in Anthony Bourdain's a Cook's Tour"
Sarah Kristen Rouhan:
"Food Behind Bars:
The Real Iron Chef"
Nicole Orphanides:
"Weight Watchers through Time"
Sharon Shih:
"Ingesting the Cultural Other:
Food and Ethnicity in My Big Fat Greek Wedding" 
Katharina Vester:
"The Meaning of Food" (Intro)
Jasmine Dawn Samuel:
"New Ethnicities:
Caribbean Cuisine and Identity"
Andrew Corcoran:
"Taking a Big Bite Out of the Food Network: The Importance of Masculinity in Food Programming"
Gus Zimmerman:
"The Queer Dish: Gay Cookbooks after Stonewall"
Cassandra Passinault:
"You Know You're a Redneck If…Road Kill Is Not a Joke"
Acknowledgements
The editors would like to thank Emily Schmidt (CAS Marketing and Communications Manager) and Thomas Meal (CAS Webmaster) for their unending support and encouragement throughout this project. We would also like to thank Leena Jayaswal for creating the fantastic photograph that graces the cover page of this journal, as well as Jared Angle, Pedro Carvalho, Sareen Hairabedian, and Matthew Shor for producing striking photographs of our student writers. With contributions from these scholars and staff at American University, we proudly release the latest issue of Food, Culture, and Media.