Brief Bios: Norma Broude and Mary D. Garrard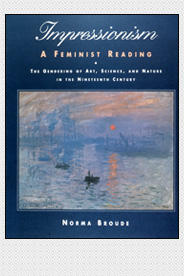 Through their collective scholarship, Norma Broude and Mary D. Garrard pioneered and helped to define and shape the field of feminist art history. Their four co-edited volumes of feminist essays include Feminism and Art History: Questioning the Litany (1982), The Expanding Discourse: Feminism and Art History (1992), The Power of Feminist Art: The American Movement of the 1970s, History and Impact (1994), and Reclaiming Female Agency: Feminist Art History After Postmodernism (2005). These books have become basic texts in many art history and women's studies courses in American universities and around the world. 
Broude and Garrard were early leaders of the American feminist movement in art professions, beginning with their foundational work with the Women's Caucus for Art; Garrard was its second national president, and Broude was its first affirmative action officer.  Each has been active in the College Art Association; Garrard having served on its board of directors and Broude as a member of the CAA's Art Bulletin Advisory Committee. In 2000, they jointly received an award from the Women's Committee of the College Art Association for their "pioneering feminist scholarship." Broude and Garrard's continuing professional collaboration includes the exhibition they recently co-curated, Claiming Space: Some American Feminist Originators for the AU Art Museum (2008). 
Broude and Garrard have also produced groundbreaking feminist scholarship in their separate fields of specialization. Broude, a specialist in nineteenth-century French and Italian painting, is known for critical reassessments of Impressionism, the work of Degas, Caillebotte, Cassatt, Seurat, the Italian Macchiaioli, and most recently G.B. Tiepolo. She is the author of The Macchiaioli: Italian Painters of the Nineteenth Century, and Impressionism, A Feminist Reading: The Gendering of Art, Science, and Nature in the Nineteenth Century. Among her edited books are World Impressionism: The International Movement and Gustave Caillebotte and the Fashioning of Identity in Impressionist Paris. Broude also conceived and served as General Editor of The Rizzoli Art Series.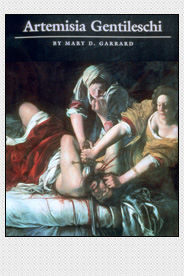 Garrard, an Italian Renaissance-Baroque specialist, is known for her pioneering work on the 17th-century Italian painter Artemisia Gentileschi, including two books, Artemisia Gentileschi: The Image of the Female Hero in Italian Baroque Art (1989), and Artemisia Gentileschi Circa 1622: The Shaping and Reshaping of an Artistic Identity (2001), and several articles. Her scholarship also embraces critical studies of Michelangelo, Leonardo da Vinci, Sofonisba Anguissola, and other Renaissance artists. Garrard's new book, Brunelleschi's Egg: Nature, Art, and Gender in Renaissance Italy, which offers a feminist corrective to Renaissance art histories, will be published by the University of California Press in fall, 2010.