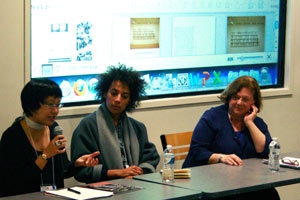 The Fifth Annual Feminist Art History Conference, sponsored by the Art History Program of American University, offers participants a space in which to engage with the expanding legacy of Norma Broude and Mary D. Garrard, two pioneering feminist art historians and professors emerita of art history at AU. This year's conference includes sixty-eight papers in seventeen sessions. The papers have a global focus that spans a broad range of topics and time periods; together they illustrate the diverse ways in which feminist research and interpretation continue to inform art historical analysis and scholarship.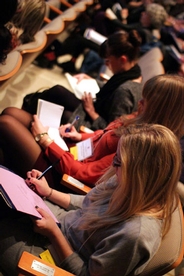 All events this year will take place on the American University campus. Please see 2014 program posted online. This year's keynote speaker, Dr. Lisa Gail Collins, is Professor of Art History at Vassar College. Her talk, titled "Here Lies Love: Feminism, Mourning, and a Quilt from Gee's Bend," is drawn from her current book project on history, memory, creativity, and community.

The Feminist Art History Conference is open to the public. Advance registration (by Friday, October 24) is recommended. The $55 conference fee ($20 student rate, with ID) includes all sessions, keynote address, receptions, and breaks. This year there will be a $10 charge for the catered lunch on Saturday, payable with your registration online. Late registration (on-site) will be available for $75 ($30 student rate, with ID) plus $10 for the lunch. This year we have arranged for two conference hotels with discounted rates. For more information on the program, hotel discounts, and other details, please see website links.
About the Feminist Art History Conference
In 2009, the Art History program faculty and staff began organizing an annual Feminist Art History Conference that takes place in the fall and brings scholars and grad students who are interested in feminism, gender studies, and art history to our campus from across the U.S. and internationally.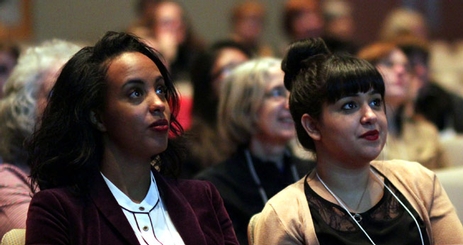 2014 Conference
Oct. 31 through Nov. 2, 2014
Katzen Arts Center
American University
Washington, DC
2014 Conference Program
 

2014 KEYNOTE
Professor Lisa Gail Collins
Vassar College
"Here Lies Love:
Feminism, Mourning, and a Quilt from Gee's Bend"
 

ORGANIZING COMMITTEE
Juliet Bellow
Norma Broude
Kim Butler
Mary D. Garrard
Helen Langa
Andrea Pearson
Ying-chen Peng

Sponsored by the Art History Program, Department of Art, and College of Arts and Sciences at American University