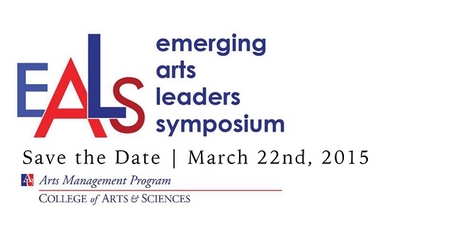 The 2015 Emerging Arts Leaders Symposium will boast a roster of dynamic speakers and panelists from around the country. In its 8th year, the symposium builds on a legacy of annual excellence in bringing important topics for the future of arts management to the forefront. By inviting experts in the field to discuss our field's unique issues, emerging arts leaders are better equipped to take on the arts landscape of the future. For updates on this year's symposium, check out our blog!
Meet Our 2014 Keynote Speakers!
Opening Keynote: Russell Willis Taylor Interviews Francesca Zambello

Francesca Zambello is the Artistic Director of Washington National Opera. Previously she has served as its Artistic Advisor. She has directed many WNO productions, including Of Mice and Men (debut in 2001), Fidelio (2003), Die Walküre (2003 and 2007), Billy Budd (2004), Porgy and Bess (2005 and 2010), Das Rheingold (2006), Siegfried (2009), Salome (2010), and Show Boat (2013). Since September 2010 she has also been the Artistic and General Director of The Glimmerglass Festival in upstate New York.

An internationally recognized director of opera and theater, Zambello's work has been seen at the Metropolitan Opera, Teatro alla Scala, the Bolshoi, Royal Opera House, Munich State Opera, Paris Opera, New York City Opera, Lyric Opera of Chicago, and English National Opera. She has staged plays and musicals on Broadway, at the Royal National Theatre, BAM, the Guthrie Theater, Vienna's Raimund Theater, the Bregenz Festival, Sydney Festival, Disneyland, Berlin's Theater des Westens, and at the Kennedy Center.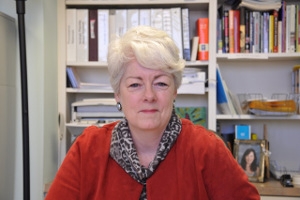 Russell Willis Taylor, President and CEO of National Arts Strategies since January 2001, has extensive senior experience in strategic business planning, financial analysis and planning, and all areas of operational management. Educated in England and America, she served as director of development for the Chicago Museum of Contemporary Art before returning to England in 1984 at the invitation of the English National Opera (ENO) to establish the Company's first fund-raising department. During this time, she also lectured extensively at graduate programs of arts and business management throughout Britain. From 1997 to 2001, she rejoined the ENO as executive director.
Closing Keynote: Jamie Bennett

Jamie Bennett is the executive director of ArtPlace America, a partnership among 14 foundations, 6 financial institutions, and 8 federal agencies dedicated to strengthening the field of creative placemaking, in which communities and their arts sectors work in partnership to shape their social, physical, and economic futures.

Until December 2013, Jamie was Chief of Staff and Director of Public Affairs at the National Endowment for the Arts, where he was in charge of overseeing the agency's external affairs, which included the national rollouts of the "Our Town" grant program and of new partnerships with the US Departments of Agriculture, Defense, Health and Human Services, and Housing and Urban Development.
 
His non-profit affiliations have included the Board of Directors of Art21 and HERE Arts Center; the Foot-in-the-Door Committee of the Merce Cunningham Dance Foundation; and Studio in a School's Associates Committee. Jamie received his B.A. from Columbia College in New York City.

(Read our speakers' full bios here)
About EALS
EALS is an annual meeting for young professionals who work in the arts — organized, executed, and run by AU Arts Management students. It is an opportunity to discuss the issues, unique or universal, that affect all arts organizations. Past keynote speakers have included Rachel Goslins, Ben Cameron, and Bob Lynch.


Executive Committee
Erin Quinlan,
Executive Chair 
Laura London,
Vice Chair 
Colleen Holroyd,
Finance Director 
Sarah Hewitt,
Production Manager 
Helene Genetos,
Finance Coordinator 
Tori Sharbaugh & Zenia Simpson
Marketing Coordinators 
AmyJo Foreman & Jenni Amis
Programming Coordinators