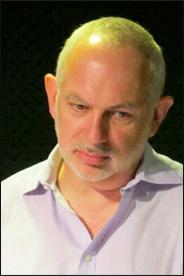 Adrian Ellis, EALS 2012 Keynote
Realizing that there was no current forum for emerging arts leaders and arts management graduate students to come together to collaborate, network, and discuss issues, Michelle Grove, MA, arts management '08, proposed the first Emerging Arts Leaders Symposium in 2008 — see related article: Emerging Arts Leaders Symposium Reflection. What began as an experiment has led to something that the program at American University views as an essential event for emerging leaders to come together and bond as a national community.
EALS is now firmly established as an annual event attracting over 200 participants and featuring diverse panelists, topics, and plenary/keynote speakers, including most recently Aaron Dworkin and Karen Brooks Hopkins (2013), Chad Bauman and Adrian Ellis (2012), and Rachel Gosling (2011).
EALS Podcats