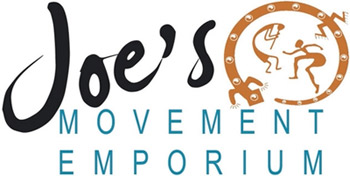 The AU Arts Management Program, in collaboration with Joe's Movement Emporium, offers a prestigious merit-based award to full-time graduate students entering the Arts Management Program. MA candidates receive a scholarship for a designated number of academic credits plus a stipend and an opportunity to pursue professional projects at Joe's, a leading cultural resource for the new Gateway Arts District.
Executive Director Brooke Kidd (AU '91, '98) leads a dynamic team of artists, staff, and community movers through Joe's Movement Emporium in Mount Rainier, MD, the cultural hub of the Gateway Arts District. This fellowship position allows an AU arts management graduate student to participate on the executive team at Joe's, with special attention to collaborative leadership in a busy multi-use environment. Duties include a mix of executive support functions like communications, planning, evaluation, and the opportunity to take on projects in financial management, board development, marketing and fundraising, and/or programs. Joe's promises an up- close view of arts management in a diverse, streetwise, creative community.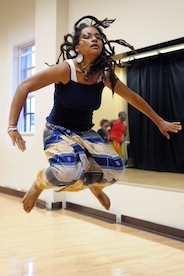 Joe's Movement Emporium is a community performing arts center, whose mission is to promote participation and practice in dance, movement, and performing arts traditions from around the world while using the arts as a key tool to revitalize community. Founded in 1992, Joe's Movement Emporium serves as a professional space for artists by providing rehearsal and performance space, and also serves as a hub for community-driven activities. Joe's is one of the primary drivers of the arts-based redevelopment strategy — the Gateway Arts District — involving four municipalities along the Route 1 corridor that stretches from the District of Columbia border to East-West Highway. Joe's Movement Emporium is the hub of Mount Rainier's network of artists, creative families, green entrepreneurs and progressive activists. Its adapted re-use warehouse boasts a cadre of established artists in residence; a presenting season; daily adult movement classes and strong youth development programs.
Joe's Movement Emporium is looking for a graduate fellow with:
Strong project management skills;

Strong verbal and written communication skills;

A keen sense for community dynamics;
Some years of professional experience.
US citizenship or permanent residence is required. The Fellow must be enrolled full-time in the arts management master's program at American University and meet the requirements of a Merit Awardee at American University.
During the academic year, the Joe's Movement Emporium Fellow will work 20 hours/week at Joe's (summer hours are handled separately). The Fellow is awarded a $15,000 stipend and 6 credits of tuition remission per academic year.
The AU Arts Management Program blends rigorous academics with practical and hands-on learning opportunities. Our partnership with Joe's Movement Emporium is an ideal example of this commitment in action.