Arts
Artist Alumna Creates Outlets for Sculptors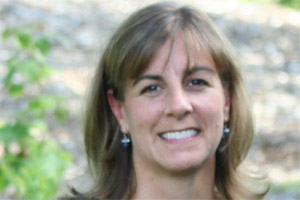 For Jean Mineo, coordinator of the collaboratively run Boston Sculptors Gallery, the most gratifying aspect of her job is the artistic freedom that the gallery's sculptors are granted—a freedom that is unique to the collective model.
"You don't have these commercial constraints where you're expected to 'sell, sell, sell,'" says Mineo. "It produces really creative exhibitions."  
This freedom is enjoyed by the 36 members, each of which is a part owner of the gallery. Most members have stayed consistent, with some remaining a part of the gallery for over 20 years. According to Mineo, this heightened level of involvement for each of the artists creates a community.  
"They're in business together," she says. "They're sharing information, ideas, resources, and tools." 
Take, for example, one member who had never worked in bronze before. The gallery's members decided that each artist would cast a small bronze object and that they would sell this group of items together as a set to raise some funds. Other sculptors who had knowledge of how to work with bronze shared their skill with the one who didn't. "Several years later, this artist installed a 12 to 15-foot bronze pear in a public plaza in Dorchester, Massachusetts," says Mineo.  
The idea of collective or collaborative art is not new to Mineo. As a master's student at American focusing on non-profit management, she wrote her thesis about public art—pieces that are incorporated into an environment, enhance the space, and sometimes become a permanent part of the area. This is opposed to a sculpture or painting that is "plopped" into an area without much consideration for the surroundings. 
One piece she consulted on was a chain link fence in a Boston park. The fence was completely unique, according to Mineo, with waves and curvilinear lines.  
"It divided recreational space from the passive space, where people read, waited for buses, or played chess," she says. "It has a real artistic element. Now it's the focal point of the park."  
Now, Mineo brings her experience in arts management and her dedication to accessible art to her job at the gallery. She still pursues artistic projects on the side, like a recent sculpture exhibition in a local cemetery that she organized. She has also organized Open Studios for a Boston neighborhood, run exhibitions for other organizations, or managed an aspect of a public art project. 
Though her job keeps her busy, Mineo says she still finds time to enjoy art in her spare time. During the Thanksgiving break, she took her kids, ages six and nine, to Boston's Institute of Contemporary Art to see a new show by artist Mark Bradford. 
"It was spectacular," says Mineo. "It was really fun to do that with my kids. They now have some language to talk about art. We can have a conversation about it, which is really exciting to me. That world is opening up again."