Asian Studies Co-hosted Events 2014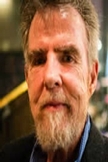 Owen Flanagan Talk
April 7, 6-8pm, Butler Board Room
Buddhism Naturalized?
A lecture by Owen Flanagan, Duke University.
Buddhism appeals to many secular Westerners because it seems naturalistic, e.g., friendly to secular philosophy, secular values and science. But is this so? Can we make sense of Buddhism apart from such notions as karma, rebirth, nirvana, no-self, and emptiness and, if not, can these notions be tamed and naturalized?