Admission Free
Open Tue-Sun, 11:00-4:00
Fully Accessible
American University Museum
4400 Massachusetts Avenue NW
Washington
,
DC
20016
United States
Joseph Howell Photography: 50th Year Retrospective
Joe Howell was born and raised in Nashville, Tennessee, and has lived in the Cleveland Park neighborhood of Washington with his wife, Embry, since 1972. He has degrees from Davidson College, Union Theological Seminary in New York City and the School of City and Regional Planning of the University of North Carolina at Chapel Hill. He began taking "serious photographs" as a hobby in the mid 1960s, a passion which has now spanned some fifty years. For the first 15 years, his interest was taking black and white photos in the photojournalistic mode, mainly candid shots of people. Henri Cartier Bresson and The Family of Man were his inspiration. Beginning in the late 1980s, he added color photographs, switching to digital photography in the early 2000s. Most of his color photos come from the trips abroad that he and Embry have taken over the years including a 2015 trip around the world without using airplanes.
Michael Martin: Images and Words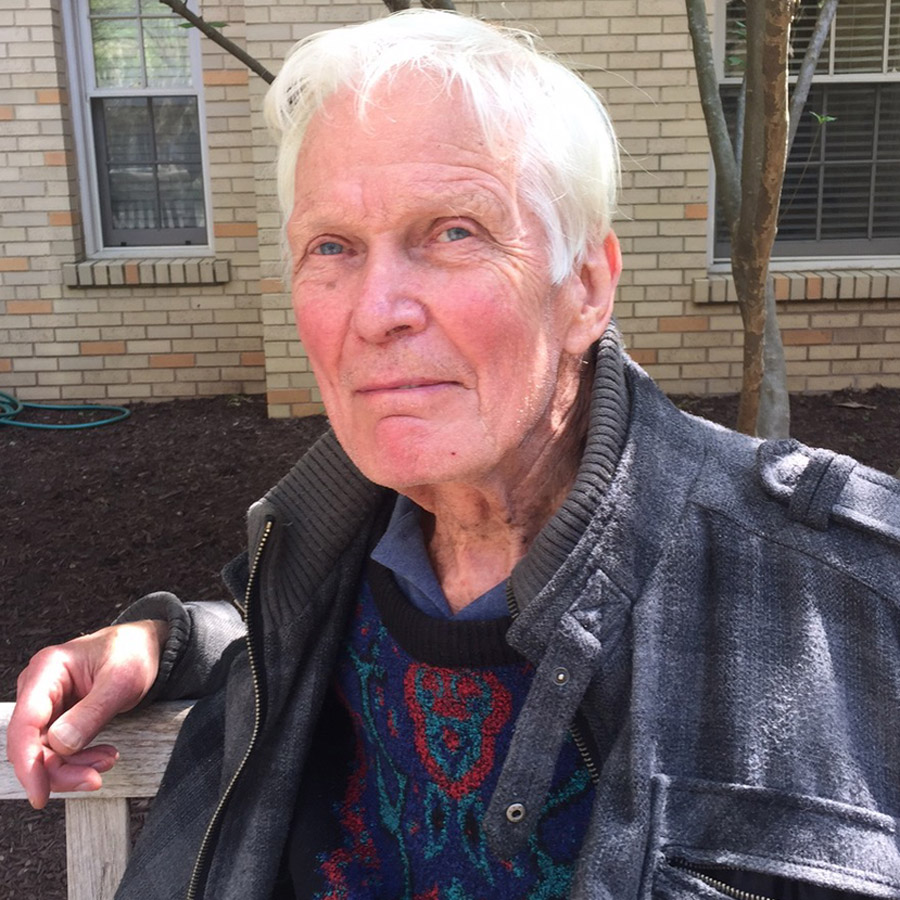 Mike Martin is a poet, writer and visual artist from North Carolina. He is a graduate of Davidson College and holds a master's degree from Duke University. Following his graduation from Duke, he began a career which could be described as the quintessential path-less-taken. After traveling in Europe and the Deep South for several years where he produced a number of early writings, he eventually settled near Glade Spring, Virginia, a tiny village in the Appalachian Mountains. He lived and wrote there for several decades on the top of a mountain, hauling up car batteries to power the lights in the small cabin he built, not far from a spring, which was the source of his water. His poems and writings have been published in distinguished literary journals. In the Pembroke Quarterly, Shelby Stephenson, Poet Laureate of North Carolina, described Michael Martin as "the foremost meditative poet of Appalachia." This will be the first showing of some of his recent work, which is a small part of his visual art creations, which include sculptures, drawings, paintings, photographs, and mixed media.