Achievements
SOC's Top Achievements of 2014
2014 started off strong for American University's School of Communication with its move to the beautifully restored and renovated McKinley Building. SOC's new Media Innovation Lab and the Malsi Doyle and Michael Forman Theater opened in March, and in May we welcomed Katie Couric as commencement speaker. 
SOC started the fall semester by welcoming three outstanding individuals at the top of their professions to the faculty. This fall also marked the start of the International Cinema Series, part of a multiyear partnership with the National Gallery of Art. SOC celebrated National News Engagement Day with the inaugural News Games competition in October, and in November partnered with the Washington Post's Chris Cilliza to tackle the tough topics of the mid-term elections. In December we announced a new partnership with the Pulizter Center on Crisis Reporting.

As we reflect on our first year in the McKinley building, we celebrate some of the other SOC faculty and program successes from 2014: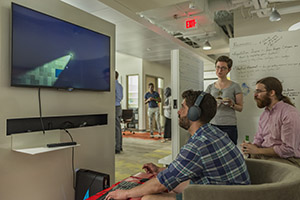 • American University launches new Master of Arts in Game Design degree and Game Lab Studio. The program, offered through a partnership between the School of Communication and the College of Arts and Sciences, focuses on game design, play theory and game engagement strategies.


• Professor Charles Lewis releases latest book, 935 Lies: The Future of Truth and Decline of America's Moral Integrity, which made both the Amazon and Barnes & Noble Top 100 lists within a week of publication.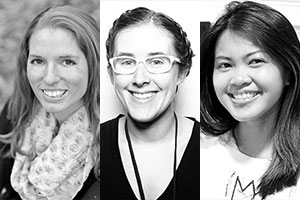 • American University unveils new JoLT disruptive leadership initiative for media innovators with $250,000 from the Knight Foundation. In conjunction, SOC names three JoLT fellows to explore game design and systems thinking as a path to disruptive media leadership.




• Professor Laura DeNardis won international appointment as the Director of Research for the Global Commission on Internet Governance. Domestically, she was appointed as a member of the U.S. Department of State's Advisory Committee on International Communications and Information Policy (ACICIP).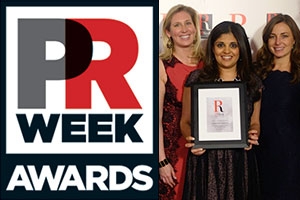 • SOC's Public Communication BA program listed among finalists, for the second year in a row, for PRWeek's Best PR Education Program of the year category. SOC's MA in Strategic Communication received the same award at the 2013 awards.
• Assistant Professor Claudia Myers' film, Fort Bliss, won Best Narrative Feature at the 2014 GI Film Festival, the Audience Award at the 2014 Champs Elysees Film Festival and "Festival Honors" at the 2014 Newport Beach Film Festival.
• SOC's Investigative Reporting Workshop's Showtime collaboration The Years of Living Dangerously wins Emmy Award for outstanding documentary.
• W. Joseph Campbell received a top alumni award from his alma mater, Ohio Wesleyan University. The award was given in part because of his scholarly work and teaching at AU. Campbell was also honored with CTRL's 2014 Teaching with Research Award.

• Distinguished Film Producer in Residence Chris Palmer received the American University Award Outstanding Teaching in a Term Appointment.

• Assistant Professor Carolyn Brown won the 2014 Associated Press / Robert R. Eunson Distinguished Lecturer Award