CAS Dean's Office
4400 Massachusetts Avenue NW
Washington
,
DC
20016-8012
United States
Learn Audio Technology in Washington, DC
The MA in audio technology at American University focuses on both the art and science of music technology to prepare students for a variety of careers in the industry. Students take courses in critical listening, sound synthesis, music production and mixing, digital instrument design, post-production, and film scoring. Ranked number one by Education Portal, our program will give you the education and experience you need to succeed.
As a student in the audio technology program, you'll have the opportunity to explore the areas that interest you most, from sound design to music production. You'll work alongside nationally recognized audio engineers and faculty with industry expertise, gaining the practical experience top recording studios and production facilities look for in their new technicians.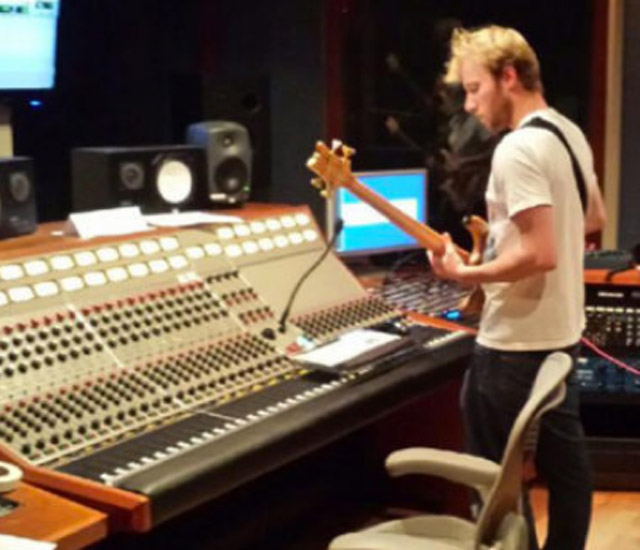 James Reber, CAS/BA 2013
At AU, several opportunities proved integral to my future success in the field.
A passion for sound and music brought James Reber to AU's audio technology program. As part of his undergraduate coursework, he completed an internship with the BBC, which led to his career as a broadcast engineer working on the BBC's news programs, including World News America. He also teaches undergraduate courses in audio technology, bringing his broadcasting experience back to AU.
Our State-of-the-Art Recording Studios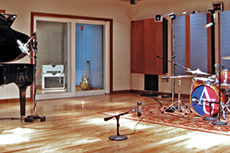 Drum room with access to Foley pits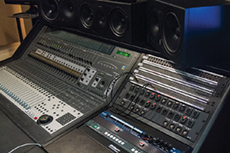 Three control rooms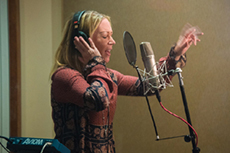 Four isolation booths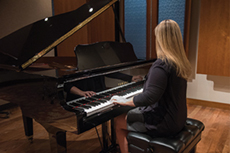 Recording space with variable acoustics

A Look Inside the MA in Audio Tech
1:50
Get a look inside the Audio Technology Master's Program. Faculty, alumni, and students say what sets this program apart from others. Additional information and degree requirements can be found on the MA webpage.