Center for Language Exploration, Acquisition & Research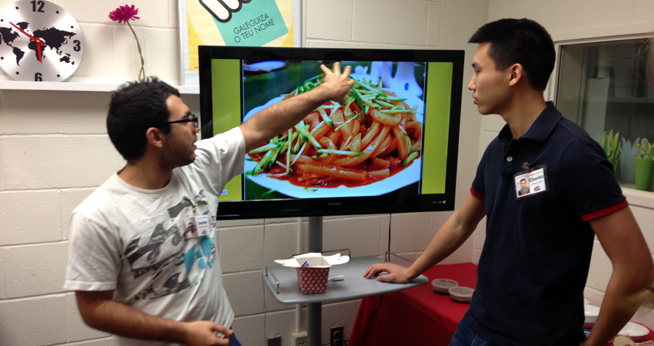 The Center for Language Exploration, Acquisition and Research (CLEAR) is committed to promoting and facilitating AU students' acquisition and enrichment of language skills and cultural competency by:
providing language coaching free of charge to students currently enrolled in a language course taught at American University;
hosting language-related cultural events throughout the academic year;

advancing the professional development of the World Languages and Cultures faculty;
curating a growing collection of language-related resources; and

developing and administering language assessments.

To fulfill its mission, CLEAR's patron-focused staff are here to connect language coaches and students, ensure the positive enhancement of the language learning experience through the use of technology, and to foster an environment which emphasizes global sensitivity and values the multicultural diversity of our campus.
Coaching services run through Friday, December 8th, 2017.
Mondays - Thursdays: 9:00-9:00
Fridays: 9:00-5:00
Saturdays: pre-appointed testing sessions only
Sundays: selected drill and coaching sessions only

CLEAR is closed during university holidays.
Center for Language Exploration, Acquisition & Research
202-885-2357
clear@american.edu
Asbury Hall, North Wing - Lower Level, Room B36

Gorky A. Cruz, Director


Resources