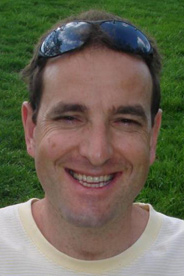 Bernard Gunter (PhD '98)
What are your current and past occupations?
I am currently the President of the Bangladesh Development Research Center (BDRC) in Falls Church, Virginia. This is a small non-profit research think tank that has been incorporated in January 2007, with the specific purpose to undertake and disseminate research on development issues relevant for Bangladesh in order to foster the peaceful development of nations. Before founding the BDRC in January 2007, I worked at a variety of economist/research positions, including as a Senior Research Economist at the African Development Bank, an Economist at the World Bank, and as consultant for the International Labor Organization (ILO), the United Nations Conference on Trade and Development (UNCTAD), and the United Nations Development Program (UNDP). In some of this work, I have been fortunate to work and publish papers with eminent economists, like with William H. Branson, Rolph van der Hoeven, and Lance Taylor.  
What were you doing before joining AU?
I came to the United States in 1991 to obtain a PhD in economics, with the hope that a PhD would enable me to work as a development economist in one of the international developmental organizations. I entered the PhD program after having completed a Master's degree in economics at Georgetown University and a Bachelor's/Master's degree in Economics (Diplom-Volkswirt) from the University of Freiburg in Germany.  
How did your PhD at AU help you in your career?
Even though completing a PhD in economics is hard work, I truly enjoyed my studies and my life at AU. My contacts and relationships with the professors in the economics department worked out wonderfully for me in many respects. In 1994, AU professors put me in contact with the Center of Concern (CoC), which is a non-profit organizations specializing in analytical advocacy work, among others on development issues. I did a summer internship at the CoC which evolved into an opportunity to co-edit (together with CoC staff Dr. Jo Marie Griesgraber) a five-volume series of books on rethinking the international development institutions. The conference that led to these five books was also held at AU.  
One year later, I was selected to join the World Bank's Summer Internship Program and was offered a consulting position after the internship was over. The consultancy job turned out to be very useful for my dissertation as I was able to use a part of my work at the Bank for my dissertation on Economic Structures and Investment under Uncertainty. Although I do not know how much the assistance and connections of some AU economics professors influenced the World Bank's acceptance of my application for the Summer Internship Program, I know that the recommendation of the Chair of my Dissertation Committee was one of main reasons for having been offered a full-time Economist position at the World Bank, a few months after my graduation.  
Even though AU is not an ivy-league school, I continue to being proud of having done my PhD in economics at a school that is often considered of being left of the center politically, but where in practice both liberal and conservative economic viewpoints are presented and emphasized. While I have always been suspicious about the benefits of mathematical economics, I am glad to have been taught mathematical, statistical, and econometric techniques at AU as these are—like it or not—necessary tools for modern economic analysis. Yet, what I continue to use the most in my current position, and what has been most useful to me in the past, is the high quality of development economics courses that were offered at AU when I did my PhD.