Global Majority: A Journal of Student Research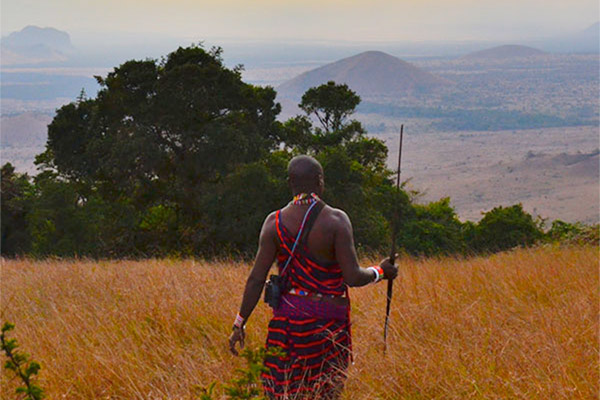 The Global Majority E-journal (ISSN 2157-1252) is a biannual journal publishing on critical issues in the lives of the global majority: the more than 80 percent of the world's population living in developing countries. Topics discussed include poverty, population growth, access to safe water, climate change, and agricultural development. All articles are based on research papers written by AU undergraduate students (mostly freshmen) as one of the course requirements for AU's General Education Course: Econ-110, The Global Majority.
Please note: back issues and full articles are temporarily unavailable.

Current Issue Volume 8, Number 1, June 2017
BIOME BREAKDOWN: THE EFFECTS OF CLIMATE CHANGE ON AGRICULTURE IN NIGERIA AND THAILAND
By Cassandra Pendino
This article analyzes how climate change affects the agricultural sectors of Nigeria and Thailand. It focuses on exploring three areas that are critical for agriculture: increases in precipitation variability, increases in long-term surface temperatures, and increases in extreme weather events. The paper shows that these three effects of climate change have widespread and destructive repercussions on agriculture. Based on the available data, Thailand has thus far experienced more significant effects than Nigeria. However, given Nigeria's lower level of development, Nigeria is more vulnerable to climate change than Thailand. There are some options to alleviate the impact of climate change in both countries, but they do not constitute permanent solutions. Mitigating climate change is the only way to guarantee the food security of these two countries.
MICROCREDIT IN BANGLADESH AND HAITI: HELPING POOR FAMILIES TO OVERCOME POVERTY
By Diane Kim
Despite many critical assessments about the impact of microcredit on economic growth and poverty reduction, the overwhelming literature of Bangladeshi's microcredit literature comes to the conclusion that if correctly applied, microcredit stimulates economic growth and reduces poverty by empowering women creating self-sustaining businesses. This article compares the microcredit sectors of Bangladesh and Haiti. It compares some key characteristics of the two countries' microcredit sectors as well as the impact of disasters, government regulations, and corruption on each country's microcredit sector. Despite serious governance issues, Bangladesh continues to be a model of microfinance and overall economic and social development, from which other countries, specifically Haiti, can learn from.
CONTRACEPTION AVAILABILITY AND POPULATION GROWTH IN CAMEROON AND ZIMBABWE
By Ivy Kaplan
This article examines the relationship between access to contraceptives and population growth rates in Cameroon and Zimbabwe. Although these two countries share the same continent, their individual progress on offering contraceptives to their citizens varies greatly. In Cameroon, the national health care system is largely ineffective and less enthusiastic regarding the use of Western Medicine, failing to offer sexually active women the resources they need to control both rampant rates of sexually transmitted diseases and overwhelming birth rates. In Zimbabwe, the situation is very different as there are (a) much easier access to contraceptives, (b) well-defined birth control policies and (c) a government emphasizing the benefits of contraception use to improve the lives of its citizens. This article aims to highlight the ongoing relationship between contraceptive availability and birth rates.
WOMEN IN NEPAL AND YEMEN: SECOND-CLASS CITIZENS
By Jillian Cameron
This article examines the rights of women and gender inequalities in Nepal and Yemen. Both Nepal and Yemen are far from equality in terms of gender. In both countries, young girls are being married off as young as 8 years old. Women are also discriminated against via religious beliefs and laws, and many women in these two countries lack access to health care and education. This article examines the evolution of women's rights in key areas based on information provided in the literature and actual data of these two countries.
All Articles Indexed by Author