Government & Politics
Former Treasury official to address financial crisis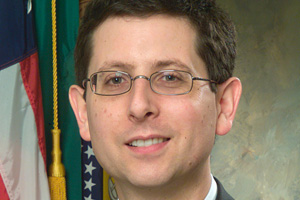 Former Assistant Treasury Secretary of Economic Policy Phillip Swagel will present "The Financial Crisis: An Inside View" on Wednesday, October 7.
The speech, with Q&A to follow, will draw on Swagel's experiences as the top economist at the Treasury from 2006-2009, reporting directly to Treasury Secretary Henry Paulson.
His responsibilities included the Treasury's daily economic briefings; development of housing and foreclosure avoidance policies; and policies relating to health care, pensions, Social Security, Medicare, insurance, energy, environment, patent reform, homeland security, and financial markets. He also served as a member of the Troubled Assets Relief Program (TARP) investment committee.
Swagel is a professor at Georgetown's McDonough School of Business and Director of their Center for Financial Institutions, Policy, and Governance.
"Last year the international financial markets experienced severe and unprecedented disruption. Phill Swagel was there as it unfolded," said Robin Lumsdaine, Kogod Professor and Crown Prince of Bahrain Chair.  "It is an honor to have an opportunity to hear from one of the top policymakers firsthand."

The event is co-sponsored by the Kogod School of Business' Finance and Real Estate Department and the College of Arts & Sciences' Department of Economics. It will take place from 11:30-1:00 p.m. in KSB 118 and is open to all who wish to attend.