On Campus
Info-Metrics Workshop Probes Data Analysis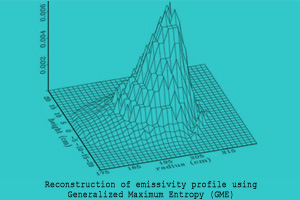 On November 20, the Info-Metrics Institute held its inaugural workshop in the Mary Graydon Center. "Information Theoretic Estimation and Data Analysis—State of the Science and New Directions," focused on information processing across the sciences, with presentations and discussion panels led by experts in many diverse fields, from statistics and finance to philosophy and natural science.
Every day, information is processed across the world. This information is includes both hard data, i.e. quantities, and soft data, i.e. beliefs and other priors. Researchers use this information to try to arrive at the ultimate "truth" but acknowledge that there is only a certain probability of finding that truth.
Amos Golan, economics professor and the institute's founder, uses study of the U.S. Constitution as an example. "The same text in the Constitution is often interpreted differently by different individuals," he explains. "These interpretations can be characterized by the amount of information they contain or by the way this information is conveyed or understood by the observer, the analyst, and the reader."
Three new Institute fellowships for an undergraduate, graduate, and junior faculty member were also announced at the conference.
The Institute was founded in August through a grant from The United States Department of the Treasury. Its goal is to promote research environments where these various types of information are more clearly processed, understood, and transmitted across all fields.