Isaac Bickford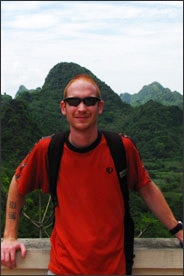 What is your academic/professional background prior to coming to AU?
I came to AU right from undergrad at Catholic University of America in DC with a BA in economics. I have had several internships all within the realm of an analyst, and had worked as a teaching assistant, but no full-time work other than being a student.
Why did you choose AU, and the MA in Economics in particular?
I chose AU because they had a customizable dual degree program that allowed me to do an MBA and an MA in financial economic policy. I love economics as a topic and its importance in the world. I knew it would be a great complement to the MBA since business and economics are intimately interconnected.
Have you worked on any specific research projects that you would like to highlight?
I worked on a project looking at wealth accumulation through different investment portfolios in Chile. I also have a paper that looked at the beneficial effects of micro finance and the role of credit bureaus in combating poverty and promoting economic development.
Can you describe what you are working on at your current internship/job?
I am currently interning for the Overseas Private Investment Corporation, which is the U.S. Government's development finance organization. I primarily reassess ongoing loans and guarantees to determine if their risk profile has changed and therefore how the cost of borrowing should change.

If you are a prospective student and have a question about the program, you can email Isaac at ib3425a@student.american.edu.