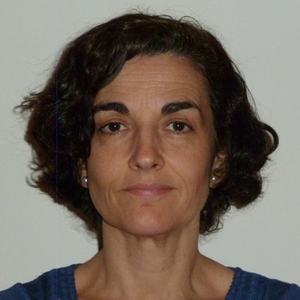 Ana Serra
Associate Professor
World Languages and Cultures
Additional Positions at AU

Director, Certificate in Spanish Translation

Author of The New Man in Cuba: Culture and Identity in the Revolution (2007), Serra's research and teaching dwells on the relationship between politics, aesthetics and ideology in Latin America, particularly during the era that started with the Cuban Revolution.
Recent areas of research include questions of citizenship, urban space and exile.
She is working on her second book, tentatively titled Transatlantic Currents: Cuban and Spanish intellectuals in exile, on ideologies of national identity generated from the aftermath of the colonial times to the latest developments in the Cuban revolution.

Degrees

PhD, Human Sciences Program, Latin American Studies, The George Washington University
MPhil, Human Sciences, The George Washington University
MA, Latin American Studies, Northwestern University
MA, English, Northwestern University

Languages Spoken:

Spanish (native speaker)
Italian and French (reading knowledge, basic conversational understanding)
Loading ...

OFFICE

CAS-World Lang and Cultures
McCabe - 203
F: 2pm - 6pm
FOR THE MEDIA

To request an interview for a
news story, call AU Communications
at 202-885-5950 or submit a request.
---
Partnerships & Affiliations
Scholarly, Creative & Professional Activities
Selected Publications
Books:
The New Man in Cuba: Culture and Identity in the Revolution.  University Press of Florida, 2007.
TransAtlantic Currents: Cuban and Spanish Intellectuals in Exile.   In preparation
Articles in refereed journals (selection)
"Strangers in the Family Home: Spanish Former Immigrants Imagine a Return to Cuba," Canadian Journal of Latin American and Caribbean Studies 36.72 (2012): 9-33
 "Desde El lado frío de la almohada: la izquierda española imagina la revolución cubana" Hispanic Research Journal 12.3 (2011): 244-59
"Nostalgia colonial y espejos cóncavos. España y Cuba en 1959-61" El Caribe Abierto special issue of Revista iberoamericana. Juan Carlos Quintero ed. University of Pittsburgh.  In Press 
"Seremos como el Che:  the Legacy of Che Guevara" in Cuba: People, Culture, History. Víctor Fowler and Alan West Durán eds.  Cengage eds.  In Press
"Virtual Heroes in the Midst of Shortage: Sara Gómez Faces the New Man" in Critical Essays on Sara Gómez, Susan Lord and Caridad Cumaná eds.  In Press
"Postcards from Abroad: Visitors in the Cuban Special Period," in Cuba in a Global Context: Critical Elements of Internationalism, International Relations and Transnationalism.  Eds Soraya Castro and Cathie Krull.  Under review
"La Habana cotidiana: Espacio urbano en el cine de Fernando Pérez" Chasqui: revista de literatura latinoamericana 35.1 (May 2006): 88-105
"The 'New Woman' in Cuban Revolutionary Ideology.  Manuel Cofiño's La última mujer y el próximo combate (1971)" Journal of Gender Studies 7.1 (March 2005): 33-43
Encyclopedia entries 
Topical entries on "Revolutionary Literature," "Cuban Special Period Fiction." Single author entries on "Emilio Ballagas," "Jorge Mañach," "Virgilio Piñera," "Rafael Arévalo Martínez"  World Literature Today: An Encyclopedia.  Maureen Ihrie and Salvador Oropesa eds.  Greenwood, 2011
Professional Presentations
Conferences (selection)
Chair and organizar of panel. 

"Fuera de sí': escritores cubanos en España después de los 90".

  

Latin American Studies Association Conference.

  

Chicago. May 2014.
Paper presenter. "Los endemoniados: Diáspora cubana y escritura en España". Latin American Studies Association Conference.

  

Chicago. May 2014.
Discussant of the panel. "Post-Soviet Cuban Film". Latin American Studies Association.

  

Conference. Chicago. May 2014.
Paper presenter. "Havana Rises in Madrid: Exile, Post-Colonialism and the Editorial Market in the 1990s".   Radical Caribbeans. Stone Center for Latin American Studies. Tulane University. October 2013
Paper presenter.  "Our Revolutionary Friends. Spanish Republican Exiles in Cuba" Mid Atlantic Conference of Hispanic and Latin American Studies.  Lincoln, Nebraska. October 2012.
Paper presenter "Strangers in their Homeland: Indianos Write on Cuba" Latin American Studies Association conference, San Francisco, May, 2012
Chair and organizer of the panel.  "Imagining the 60s in Film, Narrative and Visual Arts"  paper presented "Reescrituras de los 60. Alfredo Guevara y Gutiérrez Alea para la posteridad" Bildner Center for Graduate Studies CUNY. April 2011
Paper "Remembering Cuba, with Childhood Memories"  8th International Conference of the Cuban Research Institute.  Miami, February 2010.
Paper "Postcards from Abroad: the Cuban Special Period through Spanish Eyes" Queens University, Canada.  May 2009
Chair and Organizer of the panel "La isla infinita.  La producción cultural cubana a partir del Período Especial" paper presented "Cuba en el pensamiento. Ensayos cubanos al final del siglo" Latin American Studies Association Conference.  Montreal. September 2007
Paper "Havana This Instant.  The Construction of Everyday Life in the Special Period" MLA (Modern Language Association). Philadelphia, December 2006
"Maestra voluntaria y Por llanos y montañas.  Dos recuentos del yo femenino alfabetizador" Coloquio Internacional .  Casa de las Américas, Havana, Cuba. February 2005
Invited talks (selection)
Shakespeare in context. Much Ado About Nothing as set in pre-revolutionary Cuba. A conversation with the audience. Washington Shakespeare Theater. Washington DC., December 11th, 2011.  Follow-up interview with Daniel Marks, Theater Commentator of Washington Post
"The Poetics of the Socialist Vanguard in Cuba" in The Aesthetic of Revolt: Latin America in the 1960s.  University of Maryland, College Park.  April 2011
Keynote Address at Georgetown University Special Collections Exhibit.  "Cuban Visual Culture: Film Posters in a Revolutionary Era."  March 2009
"Political Imaginaries in Latin America: Reverberations on the Contemporary Left." Worshop at Indiana University. May 2007
AU Expert
Area of Expertise: Latin American literature and culture, specifically Cuban literature and culture (post-1959 revolution); cultural history of Cuba and its relationship with Spain, cultural history of the Cuban Revolution; cultural studies; film studies; fluent in Spanish

Additional Information: Ana Serra's book The "New Man" in Cuba: Culture and Identity in the Revolution was published by the University Press of Florida in 2007. Her recent publications have appeared in Hispanic Research Journal, Revista Iberoamericana, and Bulletin of Latin American Research. Her first book and subsequent articles dwell on the intersection between state discourse and cultural products—such as literary works, testimonials, and film—during the Cuban revolution. This body of work assesses the contribution of cultural products in generating ideological consensus during key government campaigns of the revolution. Her most recent research studies the cultural history of intellectual and political exchanges between Spain and Cuba, and her next book is tentatively titled TransAtlantic Currents: A Cultural History of the Left in Cuba and Spain/Spain and Cuba (1898–1998).

Media Relations
To request an interview please call AU Media Relations at 202-885-5950 or submit an interview request form.