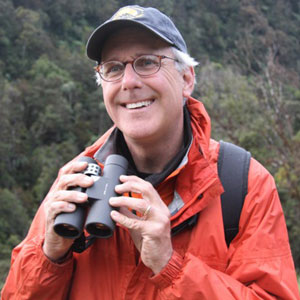 Bruce Beehler
Researcher in Residence
Environmental Science
Beehler received his PhD from Princeton University and undergraduate degree from Williams College. He currently serves as Senior Director for Biodiversity Assessment at Conservation International. His current research focuses on the impacts of ongoing climate change on wildlife, forests, and subsistence agriculture in Papua New Guinea. He is author or co-author of seven books and more than 75 scholarly papers, mainly related to behavioral ecology, tropical ecology, and ornithology of the Asia-Pacific region. 
Loading ...

FOR THE MEDIA

To request an interview for a
news story, call AU Communications
at 202-885-5950 or submit a request.
---