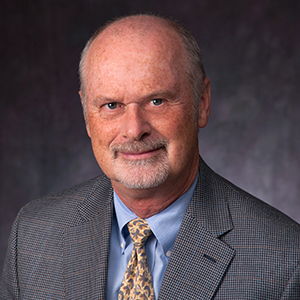 Willem H. Brakel
Adjunct Professor
Department of Environmental Science
Willem Brakel is an environmental scientist, teacher and career diplomat with broad experience conducting research in marine and freshwater ecosystems, managing government programs, and advocating/negotiating environmental policy solutions internationally. He received his Ph.D. from Yale University for research on Jamaican reef corals, and continued with ecological research and teaching while on the faculty at the University of Nairobi (Kenya) and Loyola University (Maryland). He then embarked on a 24-year career in the U.S. Foreign Service, focusing on environment, science, technology and economic development, with assignments in Africa, Europe and Latin America. He was promoted into the Senior Foreign Service with the rank of Counselor, and served most recently in the Department of State as Director of the Office of Environmental Policy.

Degrees

BA with High Honors in Biology, Oberlin College; MPhil, Biology, Yale University; PhD, Biology, Yale University
Loading ...

OFFICE

CAS - Environmental Science
Beeghly - 202
FOR THE MEDIA

To request an interview for a
news story, call AU Communications
at 202-885-5950 or submit a request.
Partnerships & Affiliations
Scholarly, Creative & Professional Activities
Research Interests
Drawing on my experience as an environmental scientist and career diplomat, my aim is to explore how emerging scientific research findings and insights do -- or do not -- inform and influence international environmental policy negotiations in bilateral and multilateral contexts. 
Professional Presentations
The Canada-U.S. International Watersheds Initiative.  Presentation with C. Lawson at the  Woodrow Wilson Center for International Scholars, Washington, DC, 2009
Professional Services
Serving since August 2014 as Commissioner representing the District of Columbia on the Interstate Commission on the Potomac River Basin, established by Congress to promote regional and interstate cooperation to enhance, protect and conserve water and associated land resources of the Potomac River and its tributaries.  
Selected Publications
Blaney, J., W. Brakel, I. Brooks, M. Laitta and T. Yuzyk.  2008.  The International Watersheds Initiative: An integrated approach to Canada-U.S. transboundary waters and its potential relevance to the Okanagan Basin.  In: One Watershed – One Water.  Proceedings of a Conference held in Kelowna, B.C.  Canadian Water Resources Association, p. 218-224. 
Brakel, W.H.  1984.  Seasonal dynamics of suspended-sediment plumes from the Tana and Sabaki Rivers, Kenya: Analysis of Landsat imagery.  Remote Sensing of Environment 16:165-173. 
Hamilton, H.G.H. and W.H. Brakel.  1984.  Structure and coral fauna of East African reefs.  Bulletin of Marine Science 34:248-266.
Brakel, W.H.  1983.  Depth-related changes in the colony form of the reef coral Porites astreoides.  In: M.L. Reaka (ed.), The Ecology of Deep and Shallow Reefs.  Symposia Series on Undersea Research, Vol. 1.  Office of Undersea Research, NOAA, Washington, DC.  p. 21-26. 
Brakel, W.H.  1979.  Small-scale variation in light available to coral reef benthos: quantum irradiance measurements from a Jamaican reef.  Bulletin of Marine Science 29:406-43. 
Brakel, W.H.  1977.  Corallite variation in Porites and the species problem in corals.  Proceedings, Third International Coral Reef Symposium 1:457-462.
Egloff, D.A. and W.H. Brakel. 1973.  Stream pollution and a simplified diversity index.  Journal of the Water Pollution Control Federation 45:2269-2275. 
Honors, Awards, and Fellowships
State Department Superior Honor Award, 2006, 2003, 1999
State Department Award for Excellence in Environment, Science and Technology Reporting, 2001
State Department Meritorious Honor Award, 2007, 2000, 1995