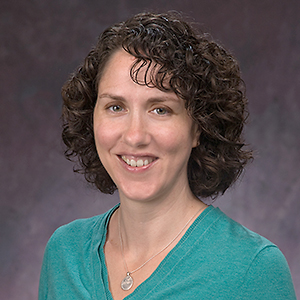 Carol da Silva
Professorial Lecturer
School of Education, Teaching and Health
Additional Positions at AU

Affiliated Faculty, Center for Latin American and Latino Studies

Dr. Carol DeShano da Silva's research is concerned with improving the educational and life opportunities of marginalized children. Her main areas of research are policy and practice in language and literacy and teacher education. She takes an explicitly comparative and international perspective and is especially interested in education in Latin America and Lusophone countries. Dr. da Silva has contributed to educational projects in Latin America, Sub-Saharan Africa, and with immigrant and refugee populations in the United States. She has consulted or worked on education projects for USAID, The World Bank, and Save the Children, and has conducted fieldwork in Brazil, Costa Rica, Mexico and Mozambique.

Degrees

Educational Policy, Leadership and Instructional Practice/International Education, Harvard University, Ed.D.

Languages Spoken:

Portuguese (Advanced), Spanish (Intermediate)
Loading ...

OFFICE

CAS - Education/Teaching/Health
Gray - 217
Thursdays, 4:30-5:20PM and Fridays, 1:00-3:00PM
FOR THE MEDIA

To request an interview for a
news story, call AU Communications
at 202-885-5950 or submit a request.
Teaching
Spring 2013

EDU-596 Selected Topics:Non-Recurring: Education in Latin America

EDU-598 Comp & Int'l Education

EDU-624 Lang, Schooling & Nation-Bldg
Scholarly, Creative & Professional Activities
Selected Publications
da Silva, C.D. (2012). "Reclutamiento de docentes: Orientaciones para el diseño de las políticas en América Latina." Working Paper No. 62. Santiago, Chile: PREAL, http://www.preal.org/Archivos/Preal%20Publicaciones/PREAL%20Documentos/PREALDOC62.pdf
da Silva, C.D., Huguley, J., Kakli, Z. & Rao, R. (Eds.). (2007). The Opportunity Gap: Achievement and Inequality in Education, Harvard Education Publishing Group: Cambridge, MA, http://www.hepg.org/hep/book/64/TheOpportunityGap
Reimers, F., da Silva, C.D., & Trevino, E. (2006). "Where is The 'Education' in Conditional Cash Transfers?", UNESCO Institute for Statistics, Montreal, QC, http://www.uis.unesco.org/TEMPLATE/pdf/EducGeneral/WP4_Reimers.pdf.
Grants and Sponsored Research
da Silva, C.D. and Shaklee, B. (2012). Global Education for Teachers Collaborative. Funding through The Longview Foundation, $31,880.