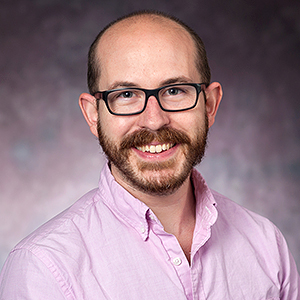 Brian Devine
Professorial Lecturer
Department of Performing Arts
Brian Devine earned his MFA from The Ohio State University and is a summa cum laude graduate of Cornish College of the Arts in Seattle. In addition he became a certified Pilate's instructor in 2006. Born in Tucson, AZ, Mr. Devine began dancing at the age of ten. He continued his training in high school at Interlochen Arts Academy. As a professional dancer, Mr. Devine has performed with companies in the Pacific Northwest and in Ohio. He has performed the works of David Dorfman, Luis Fuente, Jose Limon, Wade Madsen, Mark Morris, Sarah Slipper, and Deborah Wolf. His own choreography has been performed throughout the United States most recently in the Midwest. Mr. Devine was on Faculty at St. Paul's School (SPS) in Concord, New Hampshire from 2007 to 2010. While at SPS he taught all levels of dance and served as Ballet Master for the St. Paul's School Ballet Company. His current creative research is in choreography where he is interested in the evolution of site dance. He continues to explore ideas across ballet, pedagogy and ways to train dancers for the fast paced and ever changing world of dance.
Loading ...

FOR THE MEDIA

To request an interview for a
news story, call AU Communications
at 202-885-5950 or submit a request.
Teaching
Spring 2014

PERF-104 Beginning Ballet

PERF-200 Dance as an Art Form

PERF-204 Intermediate Ballet
Fall 2014

PERF-104 Beginning Ballet

PERF-200 Dance as an Art Form

PERF-204 Intermediate Ballet