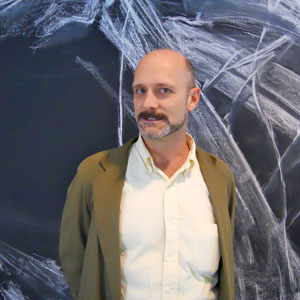 Eric Dircksen
Adjunct Professorial Lecturer
Department of Performing Arts
Eric Dircksen is a bassoon instructor in the applied music program. Eric Dircksen studied saxophone and bassoon at Indiana University in Bloomington and at Southern Methodist University in Dallas. He played utility bassoon and saxophone with the Jerusalem Symphony. He has participated in summer festivals in Aspen, Los Angeles, Dallas, Spoleto, Jerusalem, Graz, and Amalfi. In the Washington area he enjoys an active freelance career playing principal bassoon with Washington Concert Opera, Virginia Chamber Orchestra, and Washington Ballet, and extra bassoon/contrabassoon with Washington Opera, Alexandria Symphony, National Philharmonic and others. He is a member of Eastwind Consort, a woodwind chamber group that plays throughout the MidAtlantic region.
Loading ...

FOR THE MEDIA

To request an interview for a
news story, call AU Communications
at 202-885-5950 or submit a request.
Teaching
Fall 2015

MUS-021 Private Instrument Study: Bassoon

MUS-022 Private Instrument Study: Bassoon

MUS-121 Private Instrument/Vocal Study: Bassoon

MUS-122 Private Instrument/Vocal Study: Bassoon

MUS-334 Private Instrument/Vocal Study: Junior Recital, Bassoon

MUS-434 Private Instrument/Vocal Study: Senior Recital, Bassoon

MUS-791 Private Instrument/Vocal Study: Bassoon

MUS-792 Private Instrument/Vocal Study: Bassoon
Spring 2016

MUS-021 Private Instrument Study: Bassoon

MUS-022 Private Instrument Study: Bassoon

MUS-121 Private Instrument/Vocal Study: Bassoon

MUS-122 Private Instrument/Vocal Study: Bassoon

MUS-334 Private Instrument/Vocal Study: Junior Recital, Bassoon

MUS-434 Private Instrument/Vocal Study: Senior Recital, Bassoon

MUS-791 Private Instrument/Vocal Study: Bassoon

MUS-792 Private Instrument/Vocal Study: Bassoon