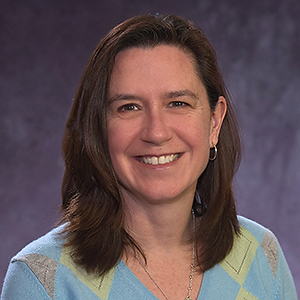 Mary Giandrea
Assistant Professor
Department of History
Mary Frances Giandrea is the author of Episcopal Culture in Late Anglo-Saxon England, the first full-length study of the many roles, both secular and religious, of bishops in tenth and eleventh-century England. Her research interests include Anglo-Saxon and Anglo-Norman ecclesiastical and political culture, manuscript production, and the Domesday survey. Current and future projects includes studies of post-Conquest ideas about sanctity and the emergence of episcopal bureaucracy. Dr. Giandrea is a graduate of Georgetown University and Boston College and former faculty in the department of history at Ohio University.

Degrees

PhD, History, Boston College
BS, Spanish, Georgetown University
Loading ...

OFFICE

CAS - History
Battelle Tompkins - 141
FOR THE MEDIA

To request an interview for a
news story, call AU Communications
at 202-885-5950 or submit a request.
---
Scholarly, Creative & Professional Activities
Selected Publications
Episcopal Culture in Late Anglo-Saxon England.  Woodbridge, UK: Boydell and Brewer, 2007.
"Review article: Recent approaches to late Anglo-Saxon episcopal culture," Early Medieval Europe 16 (2008), 89-106.
"Court and piety in late Anglo-Saxon England" (co-author with Robin Fleming and Patricia Halpin), Catholic Historical Review 87 (October, 2001), 569-602.
"The preferment of royal clerks in the reign of Edward the Confessor," The Haskins Society Journal: Studies in Medieval History 9 (May, 2001), 159-73.
"Archbishop Stigand and the eye of the needle," Anglo-Norman Studies 16 (1994), 199-220.
Articles in The Early Peoples of Britain and Ireland: An Encyclopedia, New Dictionary of National Biography and The World Book Encyclopedia.