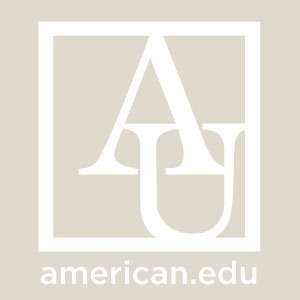 Janet Auten
Associate Director, Writing Center
Department of Literature
Janet Gebhart Auten has taught the graduate seminar in Teaching Composition and has directed the Writing Center since 2000. She holds a PhD in Rhetoric/ Composition and American Lit. from Bowling Green State University and an MA from the University of Missouri School of Journalism. She is Associate Editor of an international peer-reviewed journal, The Writing Lab Newsletter. Professor Auten taught in the College Writing Program for nine years and won a CAS teaching award. Her published articles concern teaching pedagogy, teachers' response to student writing. writing center pedagogy, and 19th-century American women's writing.

Degrees

PhD English (Rhetoric/Composition) Bowling Green State University, Ohio
MA Journalism, University of Missouri School of Journalism, BA University of Michigan
Loading ...

OFFICE

CAS - Literature
Bender Library - 1st Floor
FOR THE MEDIA

To request an interview for a
news story, call AU Communications
at 202-885-5950 or submit a request.
---
Scholarly, Creative & Professional Activities
Selected Publications
 Articles in Books:
"Helping Students Decode the Difficult Text: 'The Yellow Wallpaper' and the Sequential Response." The Pedagogical Wallpaper: Teaching Charlotte Perkins Gilman's" The Yellow Wallpaper." Ed. Jeffrey Andrew  Weinstock.  New  York: Peter Lang, 2003
"Parental Guidance: Disciplinary Intimacy and the Rise of Women's Regionalism.""The Only Efficient Instrument": 19th Century Women Writers and the Periodical 1830-1914. Ed. Susan Alves and Aleta Cane. Iowa City: University of Iowa Press, 2002.
"'The Land of My Heart': Antebellum Writers and the Language of Landscape." Gendered Landscapes: An Interdisciplinary Exploration of Past Place and Space. Ed. Bonj Szczygiel, Josephine Carubia,  Lorraine Dowler. University  Park, PA: Center for Studies in Landscape History, Penn State U, 2000.
"'Nothing Much Happens in this Story': Teaching Sarah Orne Jewett's  'A White Heron.'"Short Stories in the Classroom. Ed. Carole L. Hamilton and Peter Kratzke. Urbana, Ill: NCTE, 1999. 42-47.
"Are You Listening to Me? Effective Evaluation of Student Writing" Great Beginnings: Reflections and Advice for New English Language Arts Teachers and the People Who Mentor Them. Ed. Ira Hayes. Urbana,  IL: NCTE, 1998. 98-109.
Articles in Refereed Journals
"The Third Voice in the Session: Helping Students Interpret Teachers' Comments on their Papers." (with Melissa Pasterkiewicz) The Writing Lab Newsletter 32.4 (December 2007) 1-6,