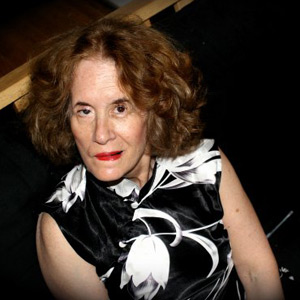 Joan Jeffri
Scholar in Residence
Department of Performing Arts
Director/founder of the Research Center for the Arts & Culture now at the National Center for Creative Aging in Washington DC; former director, graduate program in Arts Administration at Teachers College, Columbia University for 22 years. Author: Still Kicking; Above Ground; Making Changes: Facilitating the Transition of Dancers to Post-Performance Careers concerned with aging artists; Changing the Beat: A Study of the Worklife of Jazz Musicians (NEA), Respect for Art: Visual Arts Administration and Management in China and the United States, The Emerging Arts: Management, Survival and Growth, and ArtsMoney: Raising It, Saving It and Earning It. Editor Information on Artists I, II, III; Artist-Help: The Artist's Guide to Work-Related Human and Social Services. Academic director, Arts Leadership Institute with the Arts & Business Council. Former Executive Editor, Journal of Arts Management and Law; articles published: Poetics, International Journal of Cultural Policy, American Demographics. Served on national task force for artists' health care and insurance for the National Endowment for the Arts, as President of the Board of the International Arts-Medicine Association; on Advisory Board of the Cultural Policy and National Data Archive at Princeton University. Taught and consulted in Brazil, Canada, China, Hong Kong, Hungary, Israel, Japan, Portugal, Russia.
Loading ...

FOR THE MEDIA

To request an interview for a
news story, call AU Communications
at 202-885-5950 or submit a request.