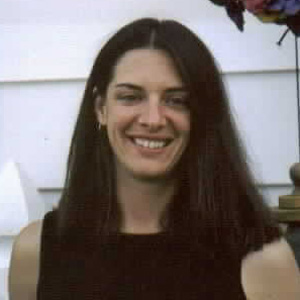 Laura Juliano
Associate Professor
Department of Psychology
Additional Positions at AU

Director, Behavioral Pharmacology and Health Promotion Laboratory, American University

Laura M. Juliano earned her PhD. in Clinical Psychology from the State University of New York at Binghamton and completed a post-doctoral fellowship at Johns Hopkins University School of Medicine. Her research addresses cognitive and behavioral mechanisms that influence drug taking and drug effects with an emphasis on tobacco and caffeine.

Degrees

PhD, Clinical Psychology, State University of New York at Binghamton
BA, Psychology, State University of New York at Binghamton
Loading ...

OFFICE

CAS - Psychology
Asbury - 135
Monday and Thursday 1-3 pm
FOR THE MEDIA

To request an interview for a
news story, call AU Communications
at 202-885-5950 or submit a request.
---
Partnerships & Affiliations
Behavioral Pharmacology Research Unit, Johns Hopkins University School of Medicine

Consultant 1/09-
AU Expert
Area of Expertise: Caffeine, smoking, psychology

Additional Information: Laura M. Juliano supervises the Behavioral Pharmacology and Health Promotion Laboratory, a human experimental and clinical research laboratory in the Department of Psychology at American University. The laboratory conducts research on smoking and caffeine usage. Her 2004 research study on caffeine withdrawal was covered by numerous media outlets, including ABC's Good Morning America, CNN, and the Washington Post.  Her research has also been featured in documentaries aired in the United States, Italy, and South Korea.

Media Relations
To request an interview please call AU Media Relations at 202-885-5950 or submit an interview request form.