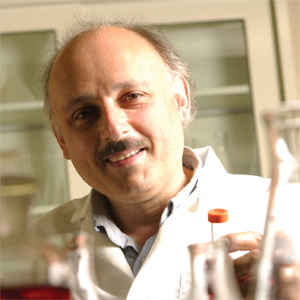 Jeffrey Kaplan
Associate Professor
Department of Biology
Kaplan's lab studies bacterial biofilms, which are thin, slimy layers of bacteria that grow on surfaces exposed to a liquid. Biofilms grow on rocks in streams, inside pipes, on teeth, and on implanted medical devices such as mechanical heart valves and prosthetic hip joints. Kaplan's research is focused on identifying the bacterial surface molecules that enable bacteria to stick to surfaces, and the chemical composition of the slime that they secrete. Kaplan's long-range goal is to use this information to develop novel methods for treating and preventing bacterial infections of humans, plants and animals.
Loading ...

OFFICE

CAS - Biology
Hurst - 112A
FOR THE MEDIA

To request an interview for a
news story, call AU Communications
at 202-885-5950 or submit a request.
---
Teaching
Spring 2015

BIO-440 Microbiology With Laboratory
Fall 2015

PUBH-320 Intro to Infectious Disease

PUBH-320 Intro to Infectious Disease

PUBH-320 Intro to Infectious Disease