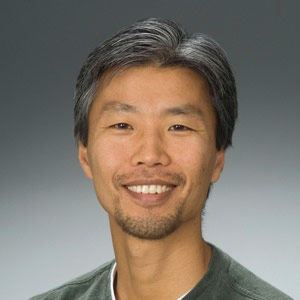 Kiho Kim
Associate Professor
Department of Environmental Science
Additional Positions at AU

Affiliate Faculty - Department of Biology
Affiliate Faculty - School of Education, Teaching and Health

Dr. Kim is a marine ecologist specializing in tropical coral reefs. His research focuses on understanding the role of diseases in marine ecosystems and the synergistic effects of environmental factors, such as nutrient pollution and climate change, in the degradation of coral reefs. Most recently, he has been using biogeochemical approaches to understand nitrogen dynamics and their interaction with disease within individual corals to entire, coral communities, and coastal ecosystems.

Degrees

PhD, Biology, University at Buffalo; MS, Biology, Florida International University; BSc Biology, Environmental Studies, Brock University
Loading ...

OFFICE

CAS - Environmental Science
Beeghly - 204
FOR THE MEDIA

To request an interview for a
news story, call AU Communications
at 202-885-5950 or submit a request.
---
Partnerships & Affiliations
Teaching
Summer 2014

ENVS-596 Selected Topics:Non-Recurring: Scientific Meth & Science Educ
Fall 2014

ENVS-150 Sustainable Earth
Spring 2015

ENVS-396 Selected Topics:Non-Recurring: Ecological Applications
AU Expert
Area of Expertise: Marine biology, coral reef ecology, marine conservation

Additional Information: Kiho Kim is an associate professor and chair of the Department of Environmental Science at American University. He received his PhD in 1996 at the State University of New York–Buffalo, studying the ecology of tropical coral reefs, and did postdoctoral work at Cornell University. Kim has participated in working groups at the National Center for Ecological Analysis and Synthesis (NCEAS) examining the ecology of diseases. He has worked with the British Council in promoting international networking for young scientists and is currently an advisor to the Coral Disease Working Group of the World Bank. As chair of the Department of Environmental Science at American University, Kim focuses on training undergraduate and graduate students to be clear and effective advocates for science in policy making. He is currently a member of the Ocean Studies Board (OSB) of the National Academies of Science (NAS). Kim's research focuses on understanding the role of diseases in coral population ecology and the synergistic effects of environmental factors, such as nutrient pollution and ocean warming, in the decline of coral reefs. Kim is coauthor of the article, "Aspergillosis of Sea Fan Corals: Dynamics in the Florida Keys" in The Everglades, Florida Bay and Coral Reefs of the Florida Keys (CRC Press). Kim is also coauthor of the article "Diseases and the Conservation of Marine Diversity" in Marine Conservation, edited by E. Norse and L. Crowder (Island Press). In 2009, he helped develop and teach the interdisciplinary course Practice of Environmentalism, which included a10-day research trip to the Galapagos Islands. For more information about the course, go to http://www.american.edu/research/success/galapagos-collaboration-070109.cfm.

Media Relations
To request an interview please call AU Media Relations at 202-885-5950 or submit an interview request form.