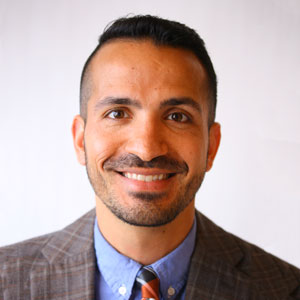 Ethan Mereish

Assistant Professor Health Studies
Degrees

Ph.D. - Boston College

Bio

Dr. Ethan Mereish is an Assistant Professor in the Department of Health Studies at American University. He received his Ph.D. in Counseling Psychology from Boston College. He completed a clinical psychology residency at Harvard Medical School and a postdoctoral research fellowship at Brown University. His research focuses on understanding the effects of social, psychological, and cultural determinants of health for lesbian, gay, bisexual, and transgender (LGBT) individuals and racial/ethnic minorities as well as factors that promote their resilience. Dr. Mereish is currently working on three NIH-funded studies examining the effects of minority stress on mental health and substance use among sexual minority youth and adults. Dr. Mereish is also a licensed psychologist in the District of Columbia.
Partnerships & Affiliations
Scholarly, Creative & Professional Activities
Grants and Sponsored Research
NIH/National Institute on Alcohol Abuse and Alcoholism - K08 AA025011-01 - PI: Mereish - Minority Stress Reactivity and Hazardous Drinking
NIH/National Institute of Mental Health - R21 MH1131183-01 - PIs: Mereish & Yen - Suicidal and Nonsuicidal Self-Injurious Behavior in Sexual Minority Youth: Examining Modifiable Mechanisms for Treatment Development
NIH/National Institute on Minority Health and Health Disparities - R21 MD010761-01 - PIs: Mereish & Miranda - Minority Stress and Cigarette Smoking among Sexual Minority Youth