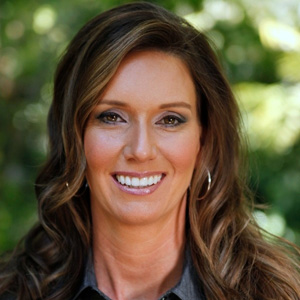 Michelle Newton-Francis
Assistant Professor
Department of Sociology
Dr. Newton-Francis is a cultural sociologist whose research and teaching interests lie at the intersection of the production and reception of popular culture, work and labor, and body and embodiment.

From 2010-2012 she served as council member and chair of the graduate best paper award for the section on the Sociology of Body and Embodiment with the American Sociological Association. She has also been a member of the editorial board of Teaching Sociology. In the department of sociology, she chairs the communications committee and has served on the special events, undergraduate, and graduate committees.

She has worked as an applied sociologist on several federally funded programs by the U.S. Department of Justice and has consulted on numerous government and private projects. Additionally, she has served as consultant to several four-year academic institutions on online learning and accelerated degree completion programs. At AU, she has designed and taught two online courses (the first in the department).

Dr. Newton-Francis regularly teaches U.S. Society and courses on social problems and social research. The fall 2014 is her fourth year teaching U.S. Society in the University College program.



Degrees

PhD, Sociology, American University
MA, Applied Sociology, Old Dominion University
BS, Criminal Justice, Old Dominion University
Loading ...

OFFICE

CAS - Sociology
Battelle Tompkins - T-16
M and Th 11-1 pm
FOR THE MEDIA

To request an interview for a
news story, call AU Communications
at 202-885-5950 or submit a request.
Partnerships & Affiliations
American Sociological Association

Member since 1995
Teaching
Spring 2014

SOCY-150 Global Sociology

SOCY-150 Global Sociology

SOCY-350 Social Prob in Changing World

SOCY-394 Comm Service Learning Project: Social Prob in Changing World
Summer 2014

SOCY-350 Social Prob in Changing World
Fall 2014

SOCY-623 Qualitative Research

UCOL-100 Univ College Washington Lab: U.S. Society
Scholarly, Creative & Professional Activities
Research Interests
Core Research Areas: Popular Culture; Deviance (with emphasis on stigma); Sociology of Culture; Gender; Cultural Criminology
Honors, Awards, and Fellowships
In 2008, Dr. Newton-Francis received the Women's Leadership Award from the Appalachian College Association for her dissertation work.
Dr. Newton-Francis was also appointed a John B. Stephenson Dissertation Fellow (Mellon) by the Appalachian College Association.
Selected Publications
2014. "'¡Más que un Bocado!/More than a Mouthful:' Comparing the Cultural Representations of Hooters in the US and Colombia" [with Salvador Vidal-Ortiz], for The Body in a Global World, Afshan Jafar and    Erynn Masi de Casanova (Editors) Palgrave MacMillan Press.
2009. "Yes, We Have Some Bananas: Politics and Development in the Eastern Caribbean." (with Steve Hamilton) Contexts, 8: 52-57.
2009. "Criminal Justice Research and Practice: Diverse Voices from the Field." By Susan L. Miller. Contemporary Sociology, 2: 236-237.
2008. "Adult Degree Completion Students' Satisfaction with a College's Support Services: Identifying Areas of Improvement." (with Don Caudill) Global Education Journal, 3: 120-135.
2008. "Deviance and Race." (with Steve Hamilton) Encyclopedia of Race, Ethnicity, and Society, Richard T. Schaefer, editor. Sage Publications. 
Professional Services
Newton-Francis has several years of experience as a research associate.  She recently served as a research associate on the Cops in Schools Training Program which is funded by the Office of Community Oriented Policing at the Department of Justice.