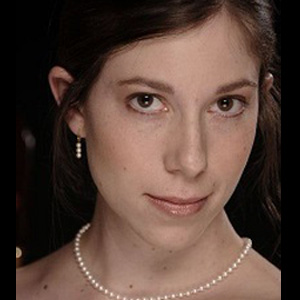 Jacqueline Pollauf
Adjunct Instructor
Department of Performing Arts
Harpist Jacqueline Pollauf, praised for playing with "transcendent ability" (Megan Ihnen, Sybaritic Singer), and a "steady and most satisfying elegance" (Stephen Cornelius, The Toledo Blade), made her solo debut at sixteen with the Perrysburg Symphony Orchestra. She has since made solo appearances with many orchestras including teh Toledo Symphony Orchestra, the Newark Symphony Orchestra and has given solo recitals throughout the Mid-Atlantic region. Jacqueline has collaborated with Scottish Voices (Glasgow, Scotland) on two US tours and is featured on their recoding Music from Three Continents. Her debut solo album, Bouquet, was released in 2009. Jacqueline is on the faculties of American University, the Baltimore School for the Arts, Goucher College, and the University of Maryland, Baltimore COunty and is the founder and direcgor of the Baltimore Harp Camp. Jacqueline holds Master and Bachelor degrees from the Peabody Conservatory.
Loading ...

FOR THE MEDIA

To request an interview for a
news story, call AU Communications
at 202-885-5950 or submit a request.