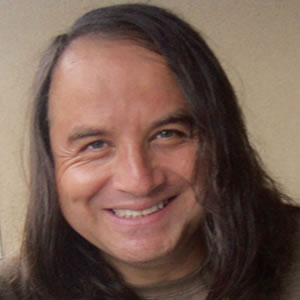 Erick Valdes
Adjunct Professorial Lecturer
Department of Philosophy and Religion
Dr. Valdes earned his PhD in Philosophy from University of Chile. His areas of specialization include political philosophy, bioethics, ethics, moral philosophy, philosophy of technology, and contemporary philosophy. He also teaches Health Care Ethics at Georgetown University and Bioethics at George Mason University. He has published several books on bioethics, ethics, philosophy of technology, and globalization. Some of these are Bioethics for a Technological World (2010); Critique of Globalized Reason: An Ethics for the Post-Enlightened Era (2010); and Bioethical Principlism: Origins, Foundations and Problems (2011), published by VDM Verlag Dr. Müller with printed editions in Germany, USA and United Kingdom.

Languages Spoken: Spanish and French. Also, Italian (Reading and Writing), Portuguese (Reading and Writing), Ancient Greek (Reading and Writing), and Latin (Reading and Writing).
Loading ...

OFFICE

Battelle T01, cubicle E1 T & Th 4:00-5:00
FOR THE MEDIA

To request an interview for a
news story, call AU Communications
at 202-885-5950 or submit a request.
Teaching
Spring 2014

PHIL-525 Seminar on Modern Moral Probs