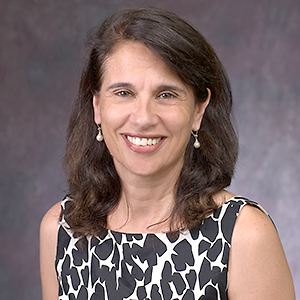 Nuria Vilanova
Assistant Professor
World Languages and Cultures
Núria Vilanova has devoted her research to Latin American Literature and Cultural Studies, in particular the Andean region and the Mexican-US border. Her main interests are the impact of migration on cultural production and narratives of violence and poverty. She has mainly worked with literary texts and cinema. After completing her PhD at the University of Liverpool, UK (1993), Vilanova lived and worked in several Latin American countries for over fifteen years. She has also taught in Europe. She is the author of The Impact of Social Change upon Peruvian Literature (1970-1990) (Edwin Mellen, 1998) and Border Texts: Writing Fiction from Northern Mexico (San Diego University Press, 2007). She is working on a third book about the representation of indigenous peoples on Latin American cinema. Originally from Barcelona, Núria Vilanova joined American University in 2009.
Loading ...

OFFICE

CAS - World Languages and Cultures
McCabe - 210
FOR THE MEDIA

To request an interview for a
news story, call AU Communications
at 202-885-5950 or submit a request.
Teaching
Spring 2013

SPAN-210 Latin Amer: Hist, Art, Lit

SPAN-456 Spanish Topics: Indigenous Peoples of Latin Am
Fall 2013

SPAN-355 Spanish Introductory Topics: Hist,Cultr,Soc: Lat Am Cinema

SPAN-559 Colloquium on Latin America: Culture & Diaspora in Latin Am