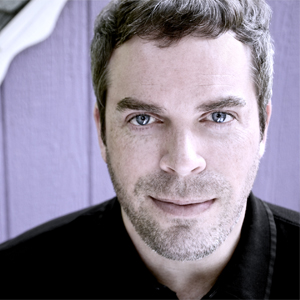 Ethan Watermeier
Adjunct Instructor
Department of Performing Arts
Singer, actor, and voice teacher Ethan Watermeier most recently returned to the Shakespeare Theatre Company this fall as standby for Marcus Lycus and Miles Gloriosus in their Helen Hayes award nominated production of A Funny Thing Happened on the Way to the Forum. Last summer he debuted with Ash Lawn Opera as Jigger Craigin in Carousel and returns this spring for performances as Dr. Pangloss in Candide. Also last season, Ethan performed the "Adult Men" principal roles in Spring Awakening at Olney Theatre Center, where he has previously appeared as Mr. Mushnik in Little Shop of Horrors and as Herr Zeller in The Sound of Music. Ethan also portrayed multiple supporting roles in Shakespeare Theatre Company's staged reading of Brecht's The Life of Galileo. Other favorite performing credits include the Broadway National Tour of Les Misérables (Javert and Factory Foreman/Combeferre), Houston Grand Opera, Santa Fe Opera, Glimmerglass Opera, Lyric Opera of Chicago, Aspen Music Festival, UrbanArias (DC), Hawaii Performing Arts Festival, Bailiwick Repertory Theatre, Theatre at the Center, Little Theatre on the Square, Strathmore Music Center, and numerous recital and concert appearances nationwide. An active performer of new works, Ethan has worked with and premiered compositions by Mark Adamo, Seymour Barab, Tom Cipullo, Ricky Ian Gordon, Jake Heggie, Martin Hennessy, Gabriel Kahane, John Musto, and Rachel Portman. Ethan graduated from Northwestern University (BM), The Manhattan School of Music (MM), and pursued his doctoral studies at the University of Maryland, College Park. He is the winner of numerous awards such as the Kurt Weill/Lotte Lenya International Competition, the Anna Case-Mackay Award from Santa Fe Opera, the Aspen Music Festival Fellowship and the 2012 University of Maryland College of Art & Humanities Service Award. His teaching and research interests focus on Voice (singing and voice for the actor) and Vocal Pedagogy, Musical Theatre performance and history, American Opera, popular and contemporary American song literature, Acting and Improvisation, and English Diction for singing. Ethan has previously taught at the University of Maryland, College Park and Montgomery Community College and maintains an active private voice studio in the Washington D.C. metropolitan area. He is a founding panelist on the hit podcast OperaNow and a proud member of Actors' Equity Association, National Association of Teachers of Singing, VASTA, and the artist roster of Sing for Hope.
Loading ...

FOR THE MEDIA

To request an interview for a
news story, call AU Communications
at 202-885-5950 or submit a request.
Teaching
Spring 2015

MUS-021 Private Instrument Study: Voice

MUS-022 Private Instrument Study: Voice

MUS-121 Private Instrument/Vocal Study: Voice

MUS-122 Private Instrument/Vocal Study: Voice

MUS-334 Private Instrument/Vocal Study: Junior Recital, Voice

MUS-434 Private Instrument/Vocal Study: Senior Recital, Voice

MUS-791 Private Instrument/Vocal Study: Voice

MUS-792 Private Instrument/Vocal Study: Voice
Fall 2015

MUS-021 Private Instrument Study: Voice

MUS-022 Private Instrument Study: Voice

MUS-121 Private Instrument/Vocal Study: Voice

MUS-122 Private Instrument/Vocal Study: Voice

MUS-334 Private Instrument/Vocal Study: Junior Recital, Voice

MUS-434 Private Instrument/Vocal Study: Senior Recital, Voice

MUS-791 Private Instrument/Vocal Study: Voice

MUS-792 Private Instrument/Vocal Study: Voice