Achievements
Public History Student Presents on Lincoln's "Ugliness"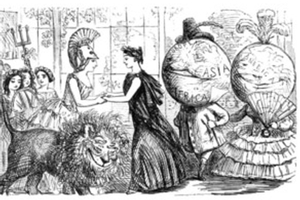 In spring 2017, I had the honor of presenting a paper, "Lincoln's Ugliness: Changing Views on Beauty, Masculinity, and American Identity," at the annual meeting of Interdisciplinary Nineteenth Century Studies (INCS) in Philadelphia, Pa. I had attended and presented posters at a handful of conferences during the course of my master's program, but presenting a single-authored original research paper to the larger scholarly community was a new experience, a professional rite of passage.
Last fall in Professor of History Max Friedman's graduate research seminar, I wrote a short cultural history of how Americans have perceived Abraham Lincoln's appearance over time. During his lifetime, Abraham Lincoln was considered an extremely ugly man. This may seem like a superficial concern today, but in nineteenth-century America, it was not. His sun-damaged skin, hollow cheeks, and lean musculature made him look lower class. To some voters, this suggested he might not be fit for the responsibilities of political office.
Worse, many nineteenth-century Americans believed that ugliness was more than skin deep. The popular pseudoscience of physiognomy held that certain facial features could indicate the presence of specific character traits. Therefore, an ugly face could be a symptom of low intelligence or low virtue. As numerous scholars have pointed out, Lincoln's looks were a very real political liability.
Yet in present-day America, Lincoln is not generally considered a bad-looking person. In fact, even the memory that he was once considered ugly has largely disappeared from his legend.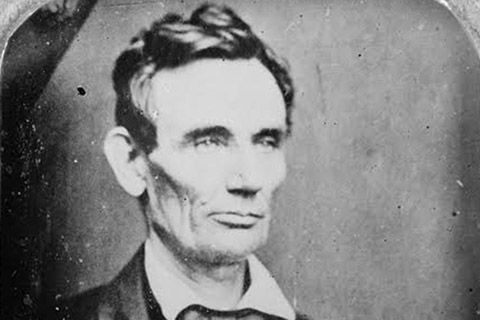 Source: Library of Congress.
Building on work by Lincoln scholar Richard Wightman Fox, my paper attempted to answer the simple question of when Lincoln stopped being ugly. I found that the popular perception of Lincoln as unattractive underwent a series of transitions alongside changes not only in popular standards of beauty and masculinity, but in American self-concept. This work seemed like a natural fit for INCS's 2017 conference theme, Odd Bodies in the Victorian Era.
It became clear early on that this was a different sort of conference than I had attended so far as a graduate student. First off, only a few attendees worked directly in the field of history. Most were literature scholars, art historians, or philosophers. As my paper deals heavily with representations of Lincoln in poetry, art, and literature, we still had a good deal of common ground.
Secondly, INCS conferences do not follow the traditional lecture-style academic presentation format. Rather, presenters uploaded their papers to the conference website in the weeks before the meeting, containing their live remarks to just 7 minutes. This allowed maximum time for discussion and questions from the crowd.
It was an exciting time of interdisciplinary interchange. Despite their varied backgrounds, all attendees shared an interest in questions of meaning and representation. As one audience member pointed out, each of the papers shared on my panel touched on the different ways social class was visible in the nineteenth century. Class could be seen not only in one's birth, but in one's patterns of behavior, or in Lincoln's case, even in one's body.
As I prepare to graduate from AU this spring, I look back with gratitude on this opportunity to present original research to my new academic peers, both within and outside the field of American history.