On Campus
Center for Israel Studies Hosts Author David Makovsky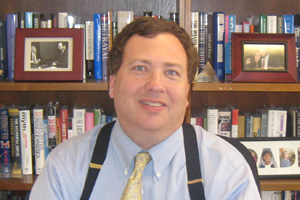 On September 16 at 7:30 p.m. at the Katzen Arts Center, the Center for Israel Studies will host an interview with journalist and author David Makovsky. Hisham Melham, Washington bureau chief of Al-Arabiya satellite channel, will interview Makovsky about his groundbreaking new book, Myths, Illusions, & Peace: Finding a New Direction for America in the Middle East. In it, Makovksy and coauthor Dennis Ross deconstruct mythologies about the nature and motivation of Middle East countries and leaders that have prevented the U.S. from setting an effective course of action in the region.  
Makovsky is Ziegler Distinguished Fellow of the Washington Institute for Near East Policy and an adjunct lecturer at Johns Hopkins University. Interviewer Hisham Melham is a well-known journalist and television commentator who has interviewed many American and international public figures, including Presidents Barack Obama and George W. Bush, Secretary of State Condoleezza Rice, and Secretary of Defense Robert Gates.  
Founded in 1998, the Center for Israel Studies is one of the nation's premier centers for education about the achievements and challenges of today's Israel. Its multidisciplinary approach goes beyond the Arab/Israeli conflict to study modern Israel's history, vibrant society, culture, multiethnic democracy, and complex geopolitical challenges.