Achievements
Student's Film to Screen at Cannes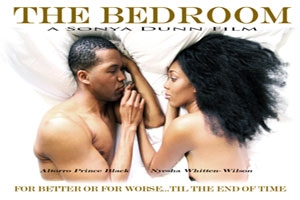 School of Communication graduate student Sonya Dunn got an early commencement present: her short, The Bedroom, is the first film by an American University student to be accepted into the Cannes Film Festival. It will screen at Cannes later this month.
Dunn, who wrote, directed and edited the film, hopes to attend Cannes with the film's producer and fellow SOC graduate student, Mychal Guyton, and has launched an Indiegogo campaign to raise necessary funds for the trip. In addition to the singular opportunity to see her film screened at one of the most competitive film festivals in the world, the experience would include workshops, conferences, premieres as well as networking opportunities such as special screenings and parties where she hopes to make contacts for future projects.
Dunn developed and produced The Bedroom during SOC's Producing for Film and Video weekend MA program under the mentorship of faculty members Russell Williams, Matt McNevin, Randall Blair, Michael Turner and Paul Oehlers. Dunn says other faculty, including Chris Palmer, Olivia Foster and Adrena Ifill, "Have shaped me into a better manager of the complete process of media production."
An award-winning director and writer accomplished in literature, theater, cable programming, web content and film, Dunn says that The Bedroom, "[E]xamines the struggle to remain intimate and connected within a relationship." The thought-provoking film has also been the official selection at the LA Femme Film Festival (2012), Pan African Film Festival (2013), San Diego Black Film Festival (2013), Sista Doin' It For Themselves Film Festival (2013) and Martha's Vineyard African-American Film Festival (2013).
Dunn was also a semi-finalist in the 2011 Slamdance Writing Competition for her screenplay A Mother's Love. She is the creator of the award-winning web series Sista Wives and Testify.