Questions?
Literature
202-885-2971
Fax: 202-885-2938
lit@american.edu
Battelle Tompkins, Room 237


Rangel-Mullin, Rebecca
Sr. Administrative Assistant

Mailing Address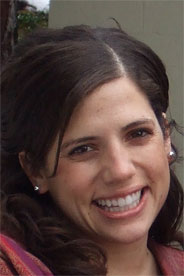 Pictured: Michela Costello,
poet and MFA student
About
The Messenger is the bi-annual alumni newsletter for American University's MFA Program in Creative Writing. Features include updates on alumni, faculty, and events taking place throughout the semester, such as our Visiting Writers Series. Often it will feature an interview with a visiting writer or short works by current students.