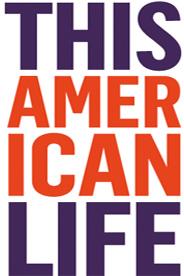 Recent short prose publications by MFA students and alums:

Philip Dean Walker (MFA '13) published "Brad's Head Revisited, '94" in Glitterwolf Magazine (March 2013). He has also published the following short stories: "Unicorn" in Big Lucks 4 in (Summer 2011); "Caravan" in Collective Fallout (Fall 2012); "A Goddess Lying Breathless in Carnage" in Obsession Lit Mag (Sept 2012); and "At Danceteria" in Jonathan (Dec 2012). The story, "The Other Side of the Game", will be anthologized in The Other Man: Twenty-Two Writers Uncover the Truth About Sex, Deception, Love and Betrayal (ed. by Paul Alan Fahey and forthcoming from JMS Books, LLC, May 2013). His story "Three-Sink Sink" will be anthologized in Pay for Play (ed. by R Talent and forthcoming from Bold Strokes Books, 2013). The story was also named as a finalist for the 2013 Gertrude Stein Award in Fiction from The Doctor T.J. Eckleburg Review.
Tyler Christensen (MFA '14) published the review, "The Tin House Writer's Revival," on the Tin House web blog, Open Bar (August 2011). The piece first appeared at American Ego in (Aug. 2011). The short story "Deep Trouble" appeared in The Rumpus (May 2012).
Jonathan Harper (MFA '10) published the following stories: "The Cake is a Lie" in Chelsea Station, Issue 2 (March 2012); "The Bloated Woman" which has been selected for print in Best Gay Stories 2013, reprinted from the anthology, A Touch of the Sea (ed. Steve Berman, Lethe Press, May 15, 2012); and "Men Have Issues" in the Summer 2012 Issue of Obsession Lit Mag.
Abdul Ali's (MFA '13) interviewed Alice Walker for The Atlantic (March 2012) .

Nicholas Bogg (MFA '09) published the story "East 10th Street, 1999" in Chelsea Station, Issue 2 (March 2012)
Jessamine Price (MFA '14) published the essay "Our New York, Too, Will Disappear" at Hunger Mountain (September 11, 2012).
Heather McDonald's (MFA '07) essay "How to Fix Everything," originally published in Creative Nonfiction, was chosen for inclusion in the Best American Essays 2012, edited by Robert Atwan and Guest Editor David Brooks.
Sara Blaisdell (MFA '11) wrote and voiced the essay "Brothers From Another Planet" for the nationally-syndicated public radio program This American Life in June, 2010.

Michael Moreno (MFA '12) wrote the stories "Deviled Egg" and "Past the Junction" forthcoming in PALABRA in 2012.
Michelle Dove (MFA '10) won the 2010 John Steinbeck Award from Reed magazine for her story, "The Frost Queen of Louisa County"; had a story published in PANK 5, Spring 2011; and was anthologized in Amazing Graces, edited by Richard Peabody and forthcoming from Paycock Press.
Nicholas Boggs essay "James Baldwin, Uncollected" was published in Fanzine on Sept. 21, 2010.
Julia Wang's (MFA '11) short story, "Go Big" is forthcoming in Pulse Literary Mag. Also forthcoming is a review of Umberto Eco's The Mysterious Flame of Queen Loana forthcoming in ImageText. Her most recent publication is "The Mystery Spot" in JMWW.
Andrea Robertson (MFA '12) published "Alike Enough for Kin" in the Spring 2011 issue of Panhandler. Her story "Granny Square" is forthcoming in Ghost Town.
L.G. Fitzgerald published the short story "Sic Transit Gravitas" in the December 2010 issue of Boxfire Press.