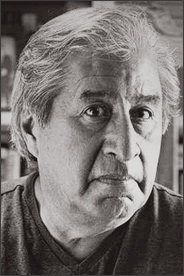 Richard Rodriguez
Richard Rodriguez is an internationally recognized journalist, essayist, and memoirist who was described by the Washington Post as "one of the most eloquent and probing public intellectuals in America." His works of nonfiction include Hunger of Memory: The Education of Richard Rodriguez;Days of Obligation: An Argument with My Mexican Father (nominee, 1992 Pulitzer Prize);Brown: The Last Discovery of America (finalist, National Book Critics Circle Award);and, most recently, Darling: A Spiritual Autobiography. "If Darling is the biography of an idea," Leslie Jamison wrote in the New York Times Book Review, "this idea is the possibility that deprivation is useful: that barren landscapes offer subtler kinds of fertility, that occupying certain social margins might yield intimacies that wouldn't be possible otherwise." Rodriguez's many accolades include Fulbright and NEH fellowships, an Anisfield-Wolf Book Award, and an NEH Charles Frankel Prize. In addition to working as a print journalist, he has made frequent appearances on National Public Radio and the PBS NewsHour, for which he has won a Peabody Award.

About the Visiting Writers Series

In a city long known for its creative activity and writers—including Walt Whitman, Langston Hughes, Paul Laurence Dunbar, Katherine Anne Porter, Sterling Brown, William Meredith, and Doris Grumbach—we continue the tradition by serving as a lively venue for creative work by both established and emerging writers.
Former visiting writers and writers in residence include Grace Paley, Amy Bloom, Thomas Mallon, Andre Dubus III and Tim O'Brien. See the partial list of past visiting writers below.
Please see also the Visiting Writers Series 2014-15 Poster and our blog, Café Américain, for interviews and excerpts from VWS authors.
Listen: VWS on iTunesU.