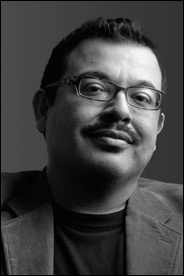 Eduardo C. Corral
In a city long known for its creative activity and writers—including Walt Whitman, Langston Hughes, Paul Laurence Dunbar, Katherine Anne Porter, Sterling Brown, William Meredith, and Doris Grumbach—we continue the tradition by serving as a lively venue for creative work by both established and emerging writers.
See 2012-13 preview article:
Amy Hempel Kicks Off VWS.
Former visiting writers and writers in residence include Grace Paley, Amy Bloom, Thomas Mallon, Andre Dubus III and Tim O'Brien. See the partial list of past visiting writers below.
Please see Café Américain for interviews and excerpts from VWS authors.
Download: 2012-13 VWS Poster.
Listen: VWS on iTunesU.