Jenny Offill
Wednesday, April 1 at 8pm, Abramson Family Founders Room, SIS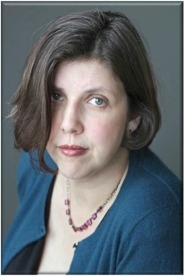 The Visiting Writers' Series is proud to welcome author Jenny Offill to the AU campus for a reading of her work on Wednesday, April 1 from 8:00-9:30 p.m.
Jenny Offill writes fiction, nonfiction, and literature for children. She is the author of two much admired novels, Last Things and Dept.of Speculation, in addition to being the coeditor (with Elissa Schappell) of The Friend Who Got Away: Twenty Women's True-Life Tales of Friendships That Blew Up, Burned Out, or Faded Away. Of Dept. of Speculation, Elaine Blair writes in the New York Review of Books: "It's short and funny and absorbing, an effortless-seeming downhill ride that picks up astonishing narrative speed as it goes. What's remarkable is that Offill achieves this effect using what you might call an experimental or avant-garde style of narration, one that we associate with difficulty and disorientation rather than speed and easy pleasure." A former Stegner Fellow at Stanford University, Offill now teaches in the MFA programs at Brooklyn College, Columbia University, and Queens University of Charlotte.
About the Visiting Writers Series
In a city long known for its creative activity and writers—including Walt Whitman, Langston Hughes, Paul Laurence Dunbar, Katherine Anne Porter, Sterling Brown, William Meredith, and Doris Grumbach—we continue the tradition by serving as a lively venue for creative work by both established and emerging writers.
Former visiting writers and writers in residence include Grace Paley, Amy Bloom, Thomas Mallon, Andre Dubus III and Tim O'Brien. See the partial list of past visiting writers below.
Please see also the Visiting Writers Series 2014-15 Poster and our blog, Café Américain, for interviews and excerpts from VWS authors.
Listen: VWS on iTunesU.