Master of Fine Art First Year and Thesis Exhibitions April 3 - April 25 and May 5 - May 27, 2018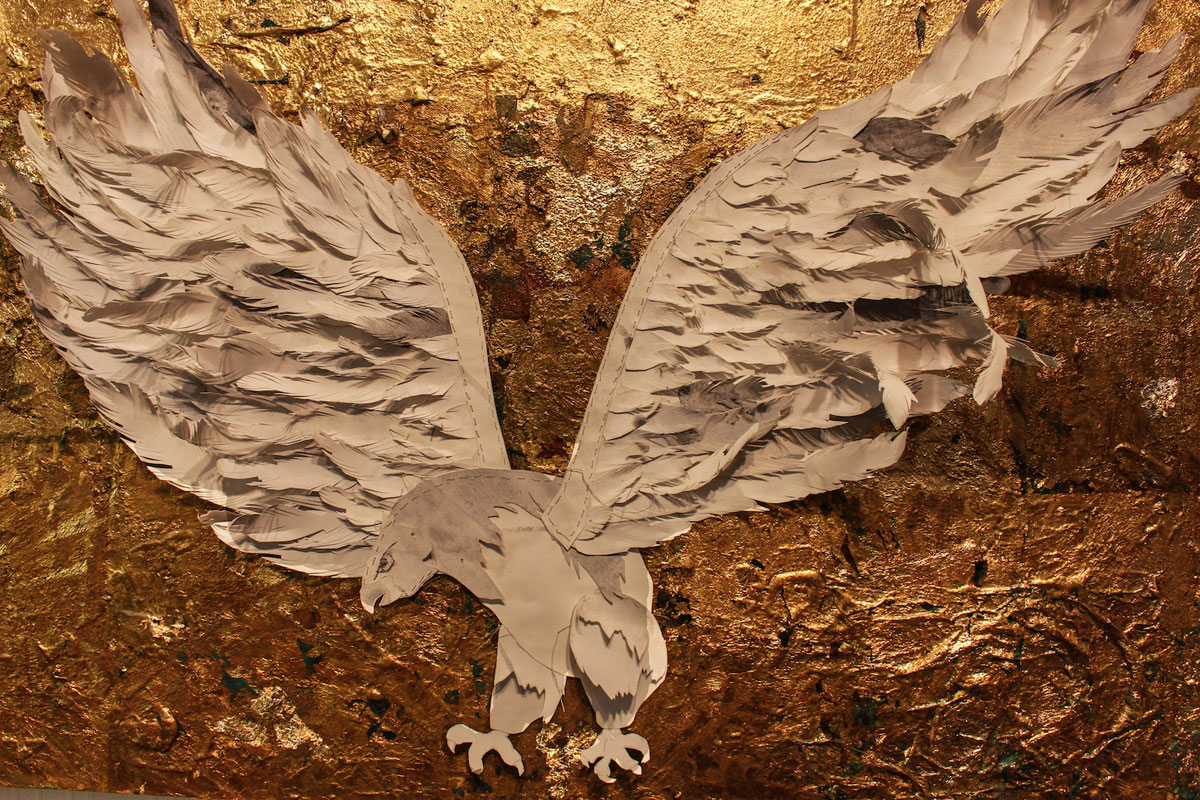 Bryan McGinnis, White Elephant, 2018. Courtesy of the artist.

AU's Department of Art presents a two-part exhibition featuring the work of first and second year MFA candidates working in diverse media. The first-year experience is riddled with experimentation, questioning, and transformation. Year One: A Closer Look exhibits the work of artists J'han Brady, Amanda Muhlena Hays, Sarah Jarrett, Arnaud Leclere, Sonimar Maldonado, Bryan McGinnis, Guy Miller, Veronica Salas, and Nadia Shihabi. Eight represents the culmination of two years' work by the eight graduating members of American University's Studio Art MFA program. At the close of four semesters of experimentation, discovery, dedication, and reinvention, these artists claim their space and purpose in an exhibition that is both an ending and a beginning. Featuring the work of Holly Trout, Tim Magenta, Tiffany Raquel, Fallon Chase, Ban Alwehaibi, Michelle Gagliano, Michelle Tangires, and Paige Stewart. 
Spring Opening Reception
April 14, 6-9PM

MFA Thesis Candidate Reception
May 5, 5-7:30PM