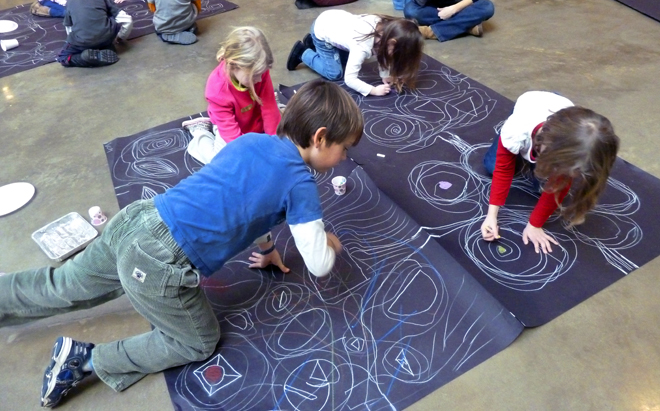 Expand your child's imagination by engaging them in a fun and creative art class.

Kids@Katzen is an arts education program for children, ages 5 to 12, and is designed to give them an arts experience that is fun, engaging, educational, and affordable.

The cost to participate is $15 per child, or $10 for museum members. To register, call AU Museum at 202-885-1300. AU Museum Members at the Family Level and above receive priority registration. Parents and guardians may also participate for an additional $5.

Upcoming Kids@Katzen
Geometric Shape Shifters: Exploring Shape & Color
Sunday, April 14 | 1 pm
Inspired by the works of Timothy App and Lee Haner, this Kids@Katzen program will guide children in exploring the geometric shapes, texture, relief, and color.
After a tour and discussion of App and Haner's exhibitions, children will learn about the color wheel. Then, they will create a work of art combining App and Haner's style.

---