Andrea Way: Retrospective 1982–2012
January 26 through March 17, 2013

Andrea Way
Ken's Light
1994
Ink on paper
Private collection

Exhibition Overview

Washington, D.C., artist Andrea Way's surfaces are beautiful and exquisitely detailed. Her process is original and idiosyncratic, which Washington independent art critic David Tannous describes as "…the combination of two almost antithetical elements: the elaboration of a plan or code or formula, on the one hand, and the intervention of accidents and unplanned activities, on the other." Way is a master of her medium, but she knows enough to let the works breathe.


Events
2013 Winter Artists' Reception
January 26 at 6 p.m.

Gallery Talk with Andrea Way
February 2 at 4 p.m.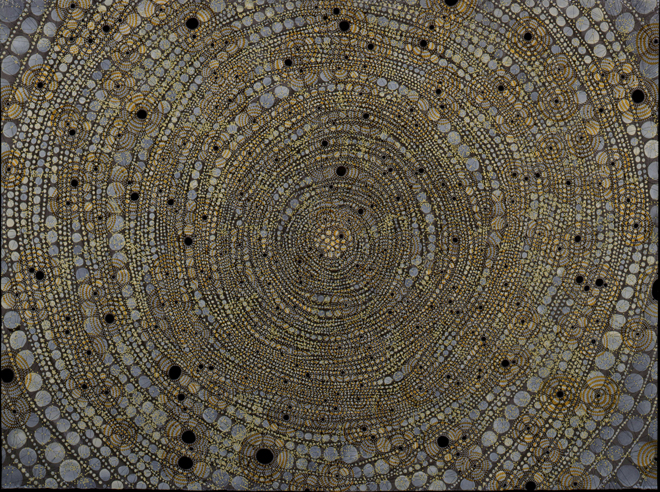 Andrea Way
Nebular Hypothesis
2004
Ink on paper
Courtesy of Howard and Mary McCoy


Andrea Way
Mystery Rock
1990
Ink on paper
Courtesy of the Corcoran Gallery of Art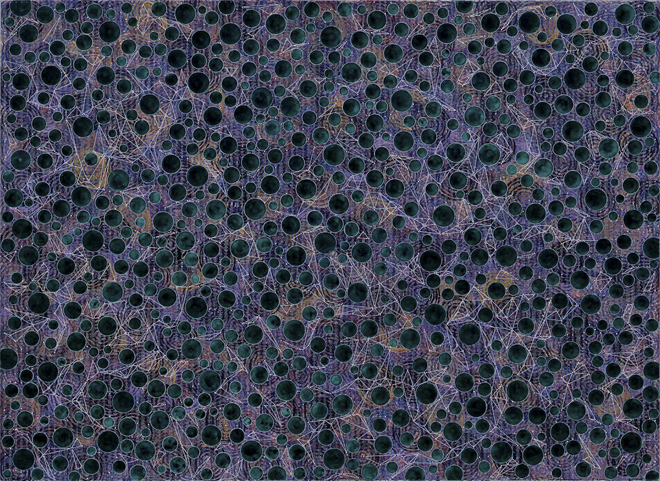 Andrea Way
Malachite
1990
Ink on paper
Courtesy of Vivienne M. Lassman
Back to top