Early Fall Exhibitions Opening September 5, 2017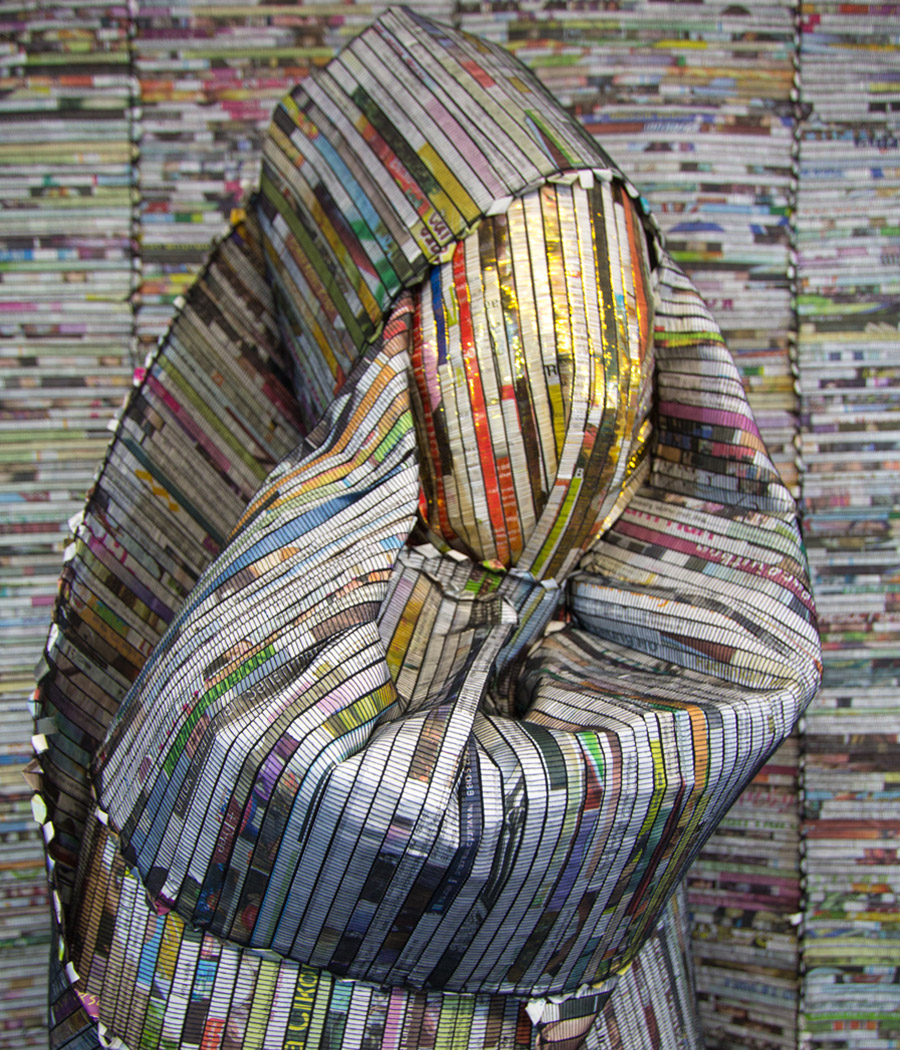 From the exhibition I AM : Alia Ali, Laysa Ana-I Am Not

Curated by John Anderson
September 5 - October 22, 2017
September 2017 marks the 60th Anniversary of the opening of the Jefferson Place Gallery: a small, cooperative gallery dedicated principally to showing the work of DC-area contemporary artists of the late 1950s.
Founded by four American University professors and Alice Denney, prior to 1962 the gallery quickly evolved from being an extension of the AU faculty's pedagogy to becoming an early supporter of the Washington Color School. It would go on to host exhibitions featuring prominent national and international contemporary art figures including Jack Tworkov, Robert Goodnough, Toko Shinoda, Robert Rauschenberg, and Jasper Johns.

The exhibition will include works by the 11 founding gallery members-George Bayliss, Lothar Brabanski, William Calfee, Robert Gates, Colin Greenly, Leonard Maurer, Helene McKinsey Herzbrun, Ken Noland, Mary Orwen, Shelby Shackelford, and Joe Summerford-as well as Robert d'Arista, Elmer Bischoff, Gene Davis, Tom Downing, Max Elias, Robert Goodnough, Patrick Heron, Jacob Kainen, Fred Maroon, Howard Mehring, Claire Falkenstein, David Park, Hilda Shapiro Thorpe, Frederic Thursz, and Jack Tworkov.
Curated by Karim Sultan
Sept 5 - Dec 17, 2017
This exhibition draws on a diverse selection of works from the collection of the Barjeel Art Foundation, United Arab Emirates, that illustrate an array of technologies of conflict. In this case, however, conflict is defined in a wider sense. It can take place on either a sociological or psychological plane, through assertions of language, between histories or between peoples, and the body itself can be a site of conflict.
These technologies include the evacuation of memory, the division of space, the removal or distortion of language, and the imposition of alien needs and narratives. These are the latent aspects that create the conditions for a manifest act of violence. They allow the conflict to take place, to render it palpable--or even desirable--to the perpetrators.
This exhibition then explores mechanisms of power, and of the power of artists to recognize these mechanisms and employ them in their work, either directly addressing the issues of conflict, or more abstractly, notions of space, language, image, memory, geography, categorization, and identification (and identity) that are part of conflict - on the internal, individual, social, and global levels.
Curated by Janet Rady
September 5 - October 22, 2017
I AM is a strategic peace-building exhibition organized by CARAVAN that showcases the insights and experiences of Middle Eastern women as they confront issues of culture, religion and social reality in a rapidly changing world both in the Middle East and West. It addresses today's critical and increasing need of creating respect, developing understanding and encouraging friendship between the Middle East and West.
Sondra N. Arkin, Joan Belmar, Mary Early
Curated by Sarah Tanguy
September 5 - October 22, 2017
In Twist - Layer - Pour, the unexpected grouping of Sondra N. Arkin, Joan Belmar and Mary Early yields a dynamic, site-responsive meditation on systemized components and accumulated wholes. Step by step, link by link, their obsessive object making becomes a metaphor for conscious and intuitive gesture, relational interconnectivity, and the passage of time. At once public and private, monumental and intimate, the works profess an unswerving passion for their chosen materials: steel wire, synthetic papers, and beeswax. Individual variances and details invite close attention while in the aggregate, distilled shapes and rhythmic patterns emerge.


Sept 5 - Dec 17, 2017
For the past two decades, William Woodward has delved into the rich history and aesthetic possibilities of the seven deadly sins. The master drawings and narrative paintings in this exhibition owe a great deal to the films of Federico Fellini, Charlie Chaplin, Buster Keaton the commedia dell'arte tradition. The artist tries to imagine, had these directors and actors been painters, how they might have depicted their subjects in whimsical and elusive ways rather than strident and explicit interpretations. In creating The Seven Deadly Sins, Woodward is not preaching about sin. Rather, he wanted to paint pictures that no one, including himself, had ever seen before.
Sept 5 - Dec 17, 2017
Christopher Carter's substantial and important sculptures are intended to invite viewer interaction, reflection and contemplation. The ready-made forms draw on Carter's experiences and memories of his adolescence for their inspiration. The individual pieces comprising the totality of the work resonate and interact with each other, suggesting viewers reflect on the weight and meaning of their own experience of growing up.