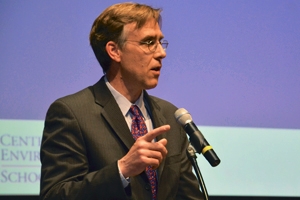 December 11
Two awards will be given—one for an individual in government (local, state, tribal or federal) and the other for an individual in the non-profit or business sector.
Connections Magazine

The College's semesterly magazine, featuring students, faculty, alumnae, and alumni.

Success Story

Alumnus Daniel Maree wins Do Something Award for Creating Social Change
When Daniel Maree, SOC-CAS/BA '08, heard about the fatal shooting of Trayvon Martin, he took action.
More Success Stories